Guardians of the Galaxy Vol. 2 director leaks juicy details of upcoming sequel
Director James Gunn is definitely Guardian fans' favorite human this week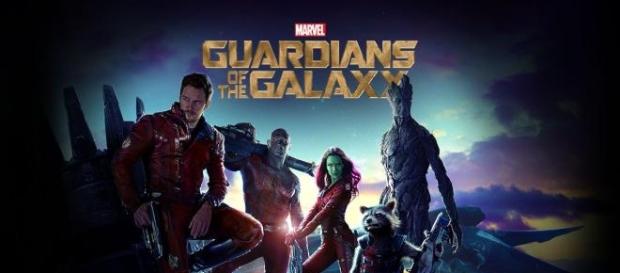 As most know by now, Marvel has director James Gunn on board to direct "Guardians of the Galaxy Vol. 2" and he is definitely the franchise fans' favorite person right now. The director has taken to Twitter with numerous announcements about the upcoming movie, set to be released next year and starting production now.
New actors on board for Guardians of the Galaxy Vol. 2
Gunn and Marvel announced the names of four new actors who are to join the original crew in their next adventures, but not every actor name was accompanied by the character they will play. While the studio is providing some snacks, they aren't' giving away the whole buffet and are leaving fans to speculate and hope to see their favorite Marvel/Avengers superhero.
Three of the new actors announced are Chris Sullivan from "The Knick," Elizabeth Debicki from "The Great Gatsby," and Pom Klementieff from "Oldboy." Klementieff is slated to play the character Mantis, one of the Avengers universe's mightiest heroes. But the others are remaining a mystery, for now anyway. Many fans speculate whether Debiciki is in to play popular character Captain Marvel, but it remains anyone's guess.
Kurt Russell joins the Guardian crew
Veteran sci-fi actor Kurt Russell has also signed on to join the core group of fearless leader Star-Lord (Chris Pratt) and loyal crew. Rumors have been swirling about Russell joining the cast of Guardians of the Galaxy Vol. 2 and it has been expected that he will be cast in the role of Star-Lord's father, Emperor J'son.
However, Gunn says that it isn't so, making it clear in yesterday's tweet.
Russell is a veteran when it comes to sci-fi. One of his biggest hits is "Escape from New York," and there's always the John Carpenter, arctic-based favorite "The Thing" and "Stargate." His most recent Hollywood appearance is in "The Hateful Eight" along with Samuel L. Jackson and Jennifer Jason Leigh.
Scheduled for release next summer
Fans and critics will have plenty of time to speculate on who the new characters will be as the film isn't set to appear in theaters until Summer 2017. Chris Pratt was positively gushing on Instagram about how delighted he is to be back with the group, even stating he had to use his computer thesaurus to find more words to describe how happy he was.
Click to read more
and watch the video
or