'Gold Rush' season 6 episode 18 recap: 'Frozen Pay'
Winter makes thawed ground a rare commodity for the exhausted gold miners.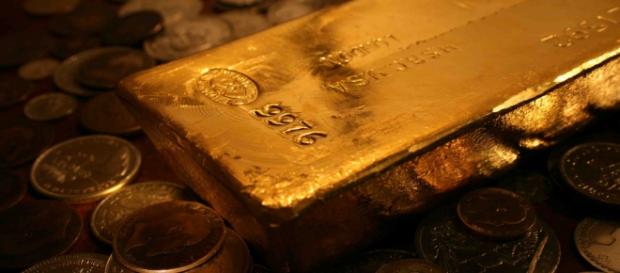 As the season winds down on "Gold Rush," and it starts to snow, Parker Schnabel takes on a new big project all in the name of beating Todd Hoffman. Tony Beets faces his own crisis as his aging dredge has bucket line issues that might force them to call it a season. Todd and his crew face an awkward situation as winter sets in with a mountain of pay and not enough time to sluice it all. Everyone faces great adversity this week on, "Frozen Pay."
Scribner Creek
The boundary cut is the richest land Parker has worked yet, but with a 3,000 ounce goal and Parker desiring to finish strong, it seems like no amount of gold is enough to satisfy the mine boss.
This is the point where the season could be won or lost. With gravel that's frozen and rips apart the teeth from the buckets, foreman Rick tries to extract the pay dirt as best he can.
Just last week we saw Parker get 388 ounces on the same ground. Parker admits that if he runs another week he'll be lucky, but he decides to divert a creek for thawed ground. It puts his water license in jeopardy if he doesn't do it right, but Parker decides to dig a wide channel and merge two creeks together.
The diversion gets underway, but the wash plant Goldzilla has an issue with the shaker. Parker has his men hook the shaker up directly to the power supply, fixing the issue, and they're soon back in business. When they divert the creek to sluice the pay the water doesn't flow like expected, so Rick goes upstream to find that ice is the issue. Once cleared, Dominion Creek flows into Sulfur Creek, which leaves a dry creek bed ready for Parker to dig up and sluice. Parker weighs his boundary cut cleanup and, with his new 416 ounces, he is at 3007 ounces worth roughly $3.3 million dollars.
Parker invites the team to leave or sluice the creek bed, but it seems like the crew is looking to quit while they're ahead.
McKinnon Creek
Todd starts the episode 215 ounces behind Parker with two weeks or less left and temperatures hovering around freezing with snow. The Hoffman's have 3 weeks of pay and not enough time to sluice, even though they're running 24 hours a day at capacity. Todd refuses to leave half a million dollars in gold behind with the lease up in the air, so he visits a local mine and asks to rent a wash plant called Fort Knox, a 75 ton machine with a high center of gravity. It's a tricky 8 mile move, but they position the new plant next to Monster Red and begin to run 600 yards an hour with their new setup.
Jack calls everyone to the gold room after a week of running pay dirt. With a 2,700 ounce goal in mind, they need 324 ounces and just squeak past with 334 ounces, worth about $360,000. It's the biggest cleanup of their lives and their 2,710 ounce total, $3 million dollars worth of gold, is double what they mined last year.
Todd seems genuinely shocked and amazed that his lofty ambitions have been achieved.
Eureka Creek
With only 547 ounces of gold mined so far, worth $600,000, Tony Beets is 353 ounces short of having the dredge pay for itself in the first season of it's renewed life. Tony turns the dredge again 180 degrees on Eureka Creek and heads towards better pay. The maneuver is tight and the pontoons get stuck on the bank, which means the buckets need to dig out material so they have room to move. During the process one of the buckets gets completely torn to pieces and is missing a chunk of it's front half.
Tony goes back to Paradise Hill and tells Minnie he broke the bucket line on the bedrock. Gene and Tony go on a search for buckets but the ones they find are too big. Tony gives up but Minnie finds two buckets in Dawson Creek being used as flower pots. After two days down, the dredge is back to making money. Tony Beets and his family gather for the gold weigh, hoping for the best after losing 3 days to issues. With only 3 days running, the dredge gathers 62 ounces worth around $70,000. Tony estimates he has another week left, but needs another 300 ounces of gold to pay for the dredge.
Click to read more
and watch the video
or