Game of Thrones: sixth season premieres April 24th
What we know so far about the sixth season of HBO's flagship series and what to expect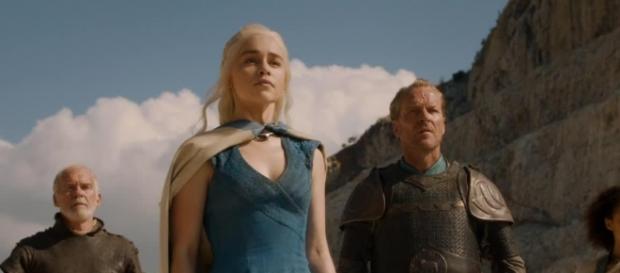 Game of Thrones returning for sixth season
One of the biggest successes of American television, Game of Thrones will return for its sixth season, again with 10 episodes.
The HBO series is already generating a lot of expectation with the countless fans around the globe, especially by the fact that the sixth book of the "A Song of Ice and Fire" series will not be ready before the sixth season starts, as has been informed by writer, George R. R. Martin. That way, everybody will have to wait for the launch of the new season on April 24th, simultaneously for the entire world.
Even with all this mystery, HBO has made some promotional ads that for some viewers have a few indications about what we can expect for the sixth season.
One of the biggest mysteries is about the future of Jon Snow (Kit Harington). At the end of the fifth season, Jon Snow would have died, however, a GOT poster was recently released with Harington's face in it, increasing the speculation that Jon Snow may have survived. Furthermore, the actor was seen in Northern Ireland, the location of many shootings, and that helps to increase the speculation too. In some recent interviews Harington tried to end these speculations saying that his character had really died, but fans are still speculating about the future of Jon Snow.
In another teaser released called "Hall of Faces," the faces of the most important characters who have died are shown off, including the face of Jon Snow. After, in the same teaser, the faces of currently living characters were shown off too, indicating that more important deaths can happen.
At least one thing is confirmed, the returns of Bran Stark (Isaac Hempstead-Wright) to the story. Stark was not in the fifth season and now will return with the ability to see the past, the present, and the future of Westeros.
In another release made by HBO, three short videos for each house, Stark, Lannister, and Targaryen, with the defeats of each house along the story, indicating that the disputes between the houses will intensify in the new GOT season.
Click to read more
and watch the video
or