Even the protagonist hated the lame comic movie
Josh Brolin really disliked his 2010 movie set in a Wild West environment.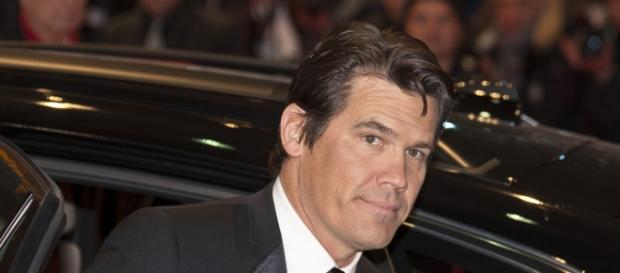 "I hated it. I hated it" – said twice the star of the movie from 2010 based on one of the less well-known comics of DC. Who might that be, and what is the film about?
Josh Brolin is very satisfied with the role with which he entered the Marvel universe: he impersonated Thanos the crazy genius trying to fight the world, Guardians of The Galaxy and the Avengers in The Age of Ultron. He can play the role again in Avengers: Infinity War – Part I set for release in 2018.
Johan Hex disappointment
But the actor is less enthusiastic when it comes to his earlier comic movie: it's Jonah Hex, released in 2010, which is about one of the less well-known figures of DC set in a wild west environment. "Oh, Jonah Hex.
I hated it. I hated it. A much better movie could have been edited from the material we shot. But instead, we went back and had to shoot 66 pages of the screenplay again in 12 days."
"I understand it's about money, but...
I told Warner Bros. in vain that something like High Plains Drifter should have been done. 8 or 10 million dollars would have been enough for it," complained the star.
But the costs of Jonah Hex were up to 80 million, and it earned only a disappointing amount of 10 million dollars in the cinemas. Similarly to the Ironman made by Marvel and DC, Warner Bros. wanted to make their own comic adaptation (as after the first two episodes of Ironman, Thor and Captain America were also in progress) but they ventured a lot with the less well-known Wild West figure with a burnt face, and they failed too.
Troublesome from the start
But it was almost certain as the project was quite troublesome even before the shooting. First, the directors of Crank, Mark Neveldine and Brian Taylor were asked for the job, then weeks later their assignment was withdrawn.
The duo was replaced with Jimmy Hayward who had directed only an animation movie earlier titled Horton – not the best signs (but after that Neveldine and Taylor directed a terrible continuation to Ghost Rider, so maybe their version wouldn't have been much better either).
The cast was really strong: Brolin was (or would be) perfect for the role of Jonah Hex, and stars like Michael Fassbender, John Malkovich, Megan Fox and Michael Shannon appeared by his side. What a waste of great actors!
Click to read more
and watch the video
or