Cosby's lawyers arguing to get sexual assault charges dropped
Citing a non-prosecution agreement with previous district attorney, lawyers say charges should be dismissed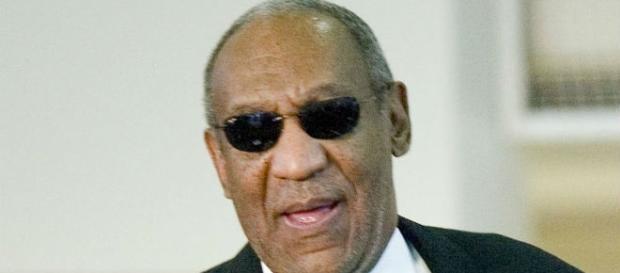 Bill Cosby, 78, was in court with his lawyers Tuesday to argue to have the sexual assault charges against him dropped regarding a 2004 case involving Andrea Constand.
At the time of the alleged assault, she was a basketball team manager for the women's team for Temple University, Philadelphia, which is the college Cosby graduated from. Constand alleges that Cosby gave her drugs and alcohol prior to the assault.
Attorneys say previous arrangement bars Cosby from prosecution
Cosby's attorneys have requested that Common Pleas Court Judge Steven O'Neill dismiss his case, quoting an alleged 2005 agreement with previous District Attorney Bruce Castor.
That alleged deal with Castor was one to not prosecute the actor regarding accusations by Constand if Cosby agreed to testify under oath at a civil lawsuit Constand filed against Cosby.
Castor is ready to testify and confirm that he told Cosby's lawyers he wouldn't charge Cosby if he agreed to testify. However, prosecutors deny there is any paperwork to prove this arrangement and added that Castor had no authority to forever block the district attorney's office from bringing charges against Cosby at a later date. Castor says there was not enough evidence to charge Cosby at that time in 2004. With not enough evidence to charge Cosby criminally, Constand filed a civil lawsuit and an agreement was reached between the parties.
Multiple sexual assault charges placed against Cosby
Constand, 44, isn't the only woman who has accused Cosby of sexually assaulting them, as over 50 have come forward to accuse him. The alleged events go back several decades, however, the Montgomery County district attorney's office is the single criminal case the comedian has faced so far regarding these multiple sexual assault charges.
The previous testimony of Cosby during the lawsuit by Constand was released this past summer, and the information in it is what caused Castor's successors to open the case again and in the end decide to charge Cosby. The comedian could be put in prison for 10 years if convicted.
Cosby admitted affairs in deposition
In the deposition, Cosby is said to have admitted having affairs with models and actresses, as well as giving drugs to women so he could have sex with them. He also admitted he fed Constand three pills, but said the sex was consensual.
The new DA, Kevin Steele, reportedly said that Cosby would have to have an immunity agreement in writing in order to get the sexual assault charges dismissed, and added that he had so far found no evidence of one. Cosby's attorney at the time of the 2005 case has since passed away.
https://upload.wikimedia.org/wikipedia/commons/7/7f/The_World_Affairs_Council_and_Girard_College_present_Bill_Cosby_(6343668129)_(cropped_to_Cosby).jpg free to use, share or modify even commercially, Wikipedia
free to use, share or modify even commercially, Wikipedia https://upload.wikimedia.org/wikipedia/commons/7/77/BillCosby.jpg
Click to read more
and watch the video
or