Chris Rock Should Look To Billy Crystal's Legacy For Academy Awards Hosting Tips
Lack of diversity claims fallout could overshadow honorees' spotlight in annual telecast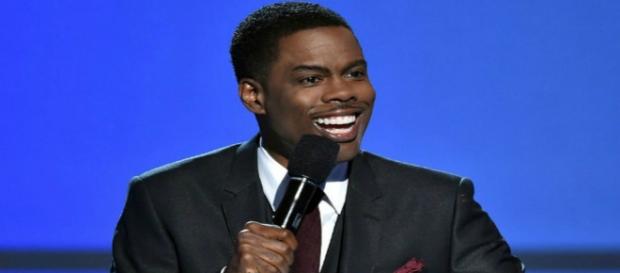 Amid the controversy surrounding the Academy Awards and claims of racial inequality, one question looms.
As an African-American, will host Chris Rock make the program controversial with strongly opinionated opening remarks on the Feb. 28 telecast on ABC? Or will he use his comedic talents to calm an anxious audience and allow those being honored to have the limelight rather than dwell on politics?
Who will win Oscars is always the show's major appeal.
But this year, the overwhelming theme will likely center on how Rock will address the controversy.
For me, it would show the utmost class if Rock opened the show with a comment like, "Welcome to the Academy Awards.
Has anything been in the news lately?" No, great. Let's get on with the show."
If Chris Rock wants the show to succeed, he'll take clues from Billy Crystal's nine-year history as the show's host. Quick wit, sarcasm, straight-forward comedy work. Political satire is for another show.
Rock will likely opt for edgy, which is the basis for his success. It also brings to mind, how different hosts have approached the show differently.
Here's a recap of the hosts of the Academy Awards since 2000 and a brief synopsis of their performances:
2015 — Neal Patrick Harris. Veteran song and dance performer. He looked silly when the show returned from one commercial and the host was in his underwear. But overall, Harris was respectful of the show's traditions and the honorees.
2014 — Ellen DeGeneres. The comedian and daytime talk show host was clever.
Her wit had  universal appeal and her physical comedy and audience engagement worked well.
2013 — Unheralded comedian Seth MacFarlane wasn't controversial. He smiled a lot and was largely bland.
2012 — Billy Crystal hosted for the ninth time, and again proved he's the best host in the history of the program. He had a quick sense of humor and topical skits.
2011 — Actor James France and actress Anne Hathaway co-hosted. In a word: disaster. The hosts' timing was often off and they didn't appear to have a strong connection.
2010 — Actor-comedian Steve Martin and actor Alec Baldwin co-hosted. The duo was clever, but there were a lot of "inside jokes" for the live audience that fell flat with the public
2009 — Actor Hugh Jackman was a good song-and-dance guy with a lot of versatility.
2008 — Comedian Jon Stewart hosted for the second time. Second to Billy Crystal with his a quick It was nearly a perfect fit for the show.
2007 — Ellen DeGeneres hosted. See 2014 comment.
2006 — Jon Stewart. See 2008 comment.
2005 — Chris Rock made his debut. He was edgy, funny but not for all audiences.
2004 — Billy Crystal. See 2012 comment.
2003 — Steve Martin was a pro's pro with good ad-libbing and physical comedy.
2002 — Whoopi Goldberg hosted for the fourth time. She was funny, had great costumes and rapid-fire timing.
2001 — Steve Martin. See 2003 comment.
2000 — Billy Crystal. Perfect for the new millennium.
Click to read more
and watch the video
or