Bruno Mars to join Beyoncé and Coldplay for Super Bowl Halftime Show
Non-football music fans can stream the halftime show for free through CBS sports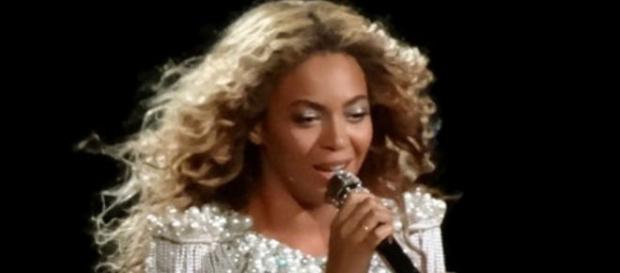 Super Bowl 50 is set to feature two great football teams: Cam Newton's Panthers and Peyton Manning's Broncos. In between, while these on the field stars take a break, the crowd can revel in the star-studded Super Bowl Halftime Show at the Levi's Stadium in Santa Clara.
The 2016 Super Bowl Halftime Show just got even more exciting, as Bruno Mars has confirmed he will be joining Coldplay and Beyoncé to perform. It is the second time that Bruno Mars, as well as Beyoncé have appeared at the Super Bowl Halftime Show.
Stars abound in the 50th Super Bowl Halftime Show
The main act in this year's halftime show will be the British band Coldplay, a popular band who has had sales of over 80 million records all over the world.
Their most widely known tunes are songs such as, "Yellow," along with "Fix You" and "Viva La Vida." Coldplay members include Chris Martin, Johnny Buckland, Guy Berrman, and Will Champion.
Beyonce will join up with Coldplay and perhaps sing the two songs they worked on together recently, "Hymn for the Weekend" and "Up and Up." The two songs were made for the band's new album entitled, "A Head Full of Dreams." She is also expected to debut her new song, "Formation." Another possibility is that her daughter, Blue Ivy, could show up during her performance.
Bruno Mars will also perform during halftime, and was the starring act during the 2014 Super Bowl show. At that time, he was nominated for an Emmy for the Super Bowl performance.
Super Bowl 50 starts off with star performers; fans can stream halftime show
The halftime show won't be the only place well-known performers will show up, as Lady Gaga will be singing the national anthem prior to the game's start.
Additionally, Marlee Matlin, an Academy Award winner, will interpret Lady Gaga's singing for the hearing impaired in sign language.
Plus, if you don't have a way to see this year's star-studded show, it will be streamed for fans for free at CBSSports.com. So, if you have something like a Roku or Chrome device, you can add CBS Sports and watch the show. So, there really aren't a lot of excuses to miss the sounds of Coldplay, Beyoncé, and Bruno Mars.
Click to read more
and watch the video
or