Adele wins big at the Brit Awards
British equivalent to Grammy Awards favors Adele with four wins for the night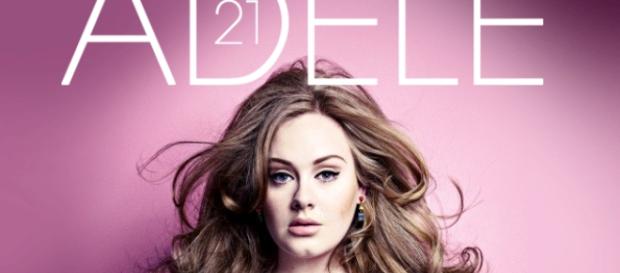 Multiple award winning singer Adele wins big at the BRIT Awards. So, she has done it again – overshadowed the competition and won four awards including Best British Female Artist at the Brit Awards held in London last night. She also won awards for Best Single for the hit song "Hello", prestigious Best Album for "25," and also won the Global Success Award. 
Can't get much better as Adele Sweeps BRIT Awards
A BRIT award is the British version of the American Grammys.
In an emotional ceremony, the British music industry paid tribute to David Bowie who died of cancer in January. However, the night belonged to Adele, who, after a technically glitchy and awkward performance at the Grammy awards, gave a perfect and soulful performance of "When We Were Young," at the BRITs – after walking off with the four major awards of the night.
Awards comes as a surprise for Adele
Performing Arts and Technology graduate, Adele wins big at the BRIT Awards, and in her acceptance speech after receiving the Global Success Award, said that getting an award of this caliber was a great achievement for a girl from Tottenham who was known for her fear of flying and homesickness. She told her fans that she was never sure of making a comeback and thanked everyone for being so nice to her and for providing support. In her emotional speech, she publicly supported pop singer Kesha. Kesha is fighting a legal battle against music producer Dr. Luke, who she says has sexually abused her and will not release her from her contractual agreement.
Adele's thanks fans and all other nominees
Adele's album "25" is a chart buster. It is her first album in five years and has sold more than nineteen million copies worldwide.
During her performance of "When We Were Young," Adele choked a few times. In her tearful acceptance speech, she told the crowd that she thought fans were bored with her and she felt lost for a while. As Adele wins big at the BRIT Awards, she thanked her fans for providing her with the support to carry on. She also thanked all the other girls who were nominated along with her. She added that it was an honor and privilege to be in the same group. The 27-year old singer ended her acceptance speech by thanking her own management team and record label. She controlled her emotions to thank the team for accepting the fact that she is a woman and for encouraging her.
Another highlight of her night may have been the quick peck on the cheek she got from fellow BRIT award winner, Justin Bieber, who won for Best Male International star while on her way to accept one of her night's awards as Adele wins big at the BRIT Awards.
Click to read more
and watch the video
or