Zayn Malik shirtless in Gigi Hadid's Instagram post
She didn't wait long before posting a video of him on her snapchat story and a picture on Instagram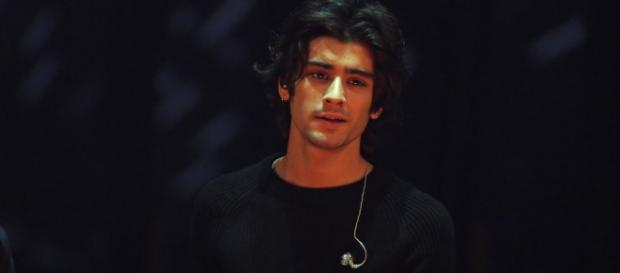 After being spotted together at an after-party, and then photographed holding hands, there seems to be no doubt -- former One Direction member Zayn Malik and model Gigi Hadid are a thing.
Adding to this, the pair continue to give us juicy details about their relationship (both of them sharing pictures that indicate they're together).
First was a polaroid selfie that Zayn posted on his instagram, which broke many hearts but also made people ship them.
Then Gigi posted a picture of herself wearing a Bradford City t-shirt (Zayn is from Bradford). The next day, she shared the shirtless picture of Malik. Last but not least, a video she posted on her Snapchat story: Zayn is wearing a beanie and tells her he "is not doing it again," then laughs.
Gigi says please and he says no. It's a cute video lasting no more than ten seconds, but, at the very least, it does seem to indicate that the couple is in fact still in the early stages of their relationship, laughing and teasing each other.
Also, let's not forget about Kendall and Harry dating. Kendall being Gigi's best friend, and Harry knowing Zayn for 5 years. The question is: is there going to be a double date? Better yet, with all the rumor's that have been going around about Selena Gomez and Niall Horan, are the three girlfriends going to reunite the boys while they're on hiatus? These are just a few of the burning questions that we're left with in the meantime, but, ultimately, it seems that only time will tell, in the end.                                                                                                                                                                                                                                                                                 
We also shouldn't forget about Justin Bieber and Hailey Baldwin's recent decision to confirm dating rumors.
With so many friends of friends and all of these young Celebrities being connected through each other, it's an interesting web that they all weave, especially when you realize how closely connected all the dots are.
Click to read more
and watch the video
or