Was Justin Bieber really used by Kourtney Kardashian?
The Love Yourself hitmaker believes he was used by the 36-year-old Kardashian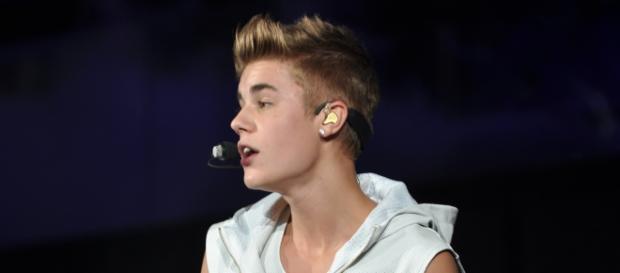 After being romantically linked for several months, Justin Bieber finally breaks the silence about his "fling" with Kourtney Kardashian. In an interview with The Bert Show, when asked about the situation, he replied: "I'm being used man, what can I say?" Bieber continued by saying that she is great and that he'd known the family for years. Indeed, he does have a good relationship with the Kardashian Klan. *Flashback to Justin and Kim's photoshoot at the beach in 2010.*
After splitting with long-term boyfriend Scott Disick this summer, the mother of three has been seen partying with the 21-year-old singer.
Their 15-year-age gap didn't seem to be a problem as a US Weekly source said that "they have been hooking up since last August." Kourtney and Scott first met in 2006, but the couple had a rocky relationship for the following ten years, from having three children to Scott going to rehab.
Bieber even shared a picture on Instagram with him and a woman, which left many people speculating that the female could, in fact, be Kourtney, as the caption read "Lord knows..." (Disick is known as the Lord since he decided to become one in an episode of Keeping Up With The Kardashians while in the UK). However, Justin cleared up the rumors and even confirmed steamy relationship with Stephen Baldwin's daughter, model Hailey Baldwin.
After years of being in an on-again, off-again relationship with singer Selena Gomez, being linked to all kind of females, from waitresses to prostitutes, Justin finally appears to have found a steady girl, at least for the next couple of months. But, is he really over Gomez? And is he also using Kourtney to make her jealous? We will never know, but we hope that he has moved on with his life (although he labels the Same Old Love singer as the love of his life).
With three songs in his new album "Purpose" dedicated to her (What Do You Mean, Sorry, and Mark My Words), we do indeed believe him when he says that Selena has had an impact on his life.                                            
Click to read more
and watch the video
or