Vin Diesel pays emotional tribute to Paul Walker during People's Choice Awards
Jane Lynch hosted the show filled with emotion and several odd occurrences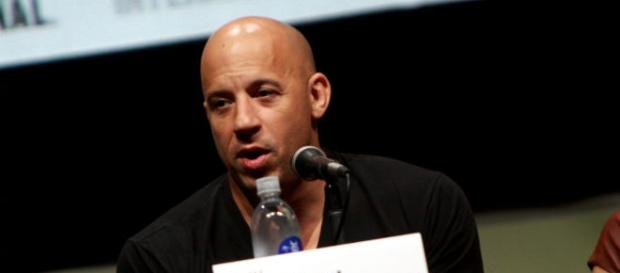 Actor Vin Diesel paid an emotional tribute to one of his co-stars in the movie Furious 7, which won during the 2016 People's Choice Awards for Favorite Movie and also for Favorite Action Movie of the Year. Diesel's emotional tribute was for Paul Walker, as Walker was killed in a car crash in November 2013. Diesel and Walker were co-stars in Furious 7 and Walker died before filming was finished.
Diesel told the audience that making sure the movie was completed was a labor of love for everyone involved, and that people would be amazed at what can be done with love.
He said that there were times that Walker's death seemed too much of a burden, but that everyone's love combined together and that was what got the movie team through to get to the end.
Vin Diesel's emotional tribute caused tears during acceptance
Vin Diesel says that he had told himself he wouldn't get all emotional and cry, but then when he was handed the two awards for Favorite Film and Favorite Action Movie, he couldn't stop himself from thinking of Walker and making the emotional tribute to him. He also thanked the fans for voting for Furious 7, and sang some of the words from the theme song See You Again, by Wiz Khalifa.
However, for some strange reason, the producers of the People's Choice Awards chose to cut Vin Diesel off in the middle of the singing, but the reason for this was not known. The cutoff caused many of the fans to blast messages on social media against the producers, saying it was very disrespectful to cut Diesel off while he was honoring Walker.
Strange man jumps on stage during People's Choice Awards
Other than Vin Diesel's emotional presentation, there were other moments that caused some controversy and social media discussion.
During the presentation of the Favorite Daytime TV Hosting Team, the women from The Talk were accepting their awards, when a man jumped up on the stage and took the microphone from Sara Gilbert. The stage jumper gave a shout-out to rapper Kevin Gates while trying to avoid Sheryl Underwood. Sharon Osbourne also aimed a few kicks his way and he returned the microphone and made a hasty exit – presumably with security escorts.
Another strange man appeared when a cameraman panned to the wrong person after the announcement of the winner of the favorite social media star, Matt Bellassai. The camera showed the man sitting in front of him.
And, what would a great show be without a wardrobe malfunction these days? Dakota Johnson, while accepting the award for dramatic movie actress for 50 Shades of Grey, apparently had something break on her top while receiving a congratulatory hug. She managed to hold it all together but quipped that it wasn't like everyone there hadn't already seen her breasts.
Actress/comedian Jane Lynch hosted this year's awards and showed off her singing, dancing, and comedic skills. There were a lot of excited acceptance speeches, but by far, the most emotional moment of the 2016 People's Choice Awards was when Vin Diesel made an emotional tribute to his co-star and close friend Paul Walker.
Click to read more
and watch the video
or