The next 'Star Wars' movie has been pushed back to December 2017
The new release date conflicts less with other blockbuster films and allows more production time.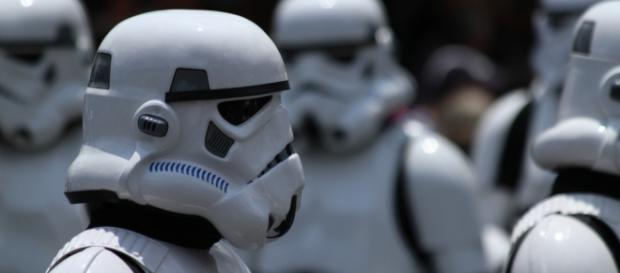 The next "Star Wars" movie has been pushed back to December 15, 2017 by Disney, a move that has a number of positive ramifications for the space opera that has recently taken the world by storm with "The Force Awakens," the first film of a new trilogy featuring original cast members. The next film, known yet only as "Episode VIII," will actually turn out to be the 9th official film in the franchise with the upcoming December 2016 release of "Rogue One: A Star Wars Story." While summer blockbusters are usually the norm, especially with action movies, Disney has found a new higher ground to success with owning the Christmas holiday season with their recently acquired "Star Wars" franchise.
A new notable director and writer
While director J.J. Abrams and writer Lawrence Kasdan created and set the tone for the "Star Wars" reboot, it's going to be handled by different but equally capable hands in the next installment.
Most notably, the next film will be written and directed by Rian Johnson, a name that some people may not be familiar with at first. Johnson may best be known for writing and directing the films "Looper," "Brick" and "The Brothers Bloom." Johnson also was involved in "Breaking Bad" as the director for three episodes of the show between 2010-2013. Johnson is also noted to be handling the general writing outline and treatment of "Star Wars: Episode IX," a film fans can expect in 2019.
Less conflicts, more production time
One advantage Disney gains by pushing the release date back 7 months is that they give some breathing room to their "Pirates Of The Caribbean" and "Guardians of the Galaxy" franchises, both of which will now see film releases in May of 2017. There was probably some worry that moviegoers might feel some fatigue in their pocketbooks with so many big films being dropped at once.
It may have also led to a logistical nightmare with only so many screens available at one time, which might have hurt ticket sales overall. With more time to write, plan, build sets and film the new "Star Wars" movie, one can only imagine that the much more deliberate and organized approach can only be a positive maneuver by Disney. Disappointed fans will simply have to wait a few more months to find out just who Rey and her new friend Finn really are.
Click to read more
and watch the video
or