Spike Lee to join Jada Pinkett Smith in protest of Oscars
White face of Oscars and lack of diversity in nominations create controversy for second year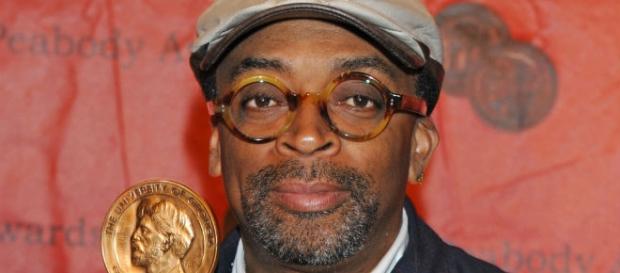 Actress Jada Pinkett Smith and now director Spike Lee are planning a boycott of the Oscars due to the Oscars' lack of diversity this year. For the past two years the Oscars have been under fire for lacking diversity and in a YouTube video Jada Pinkett Smith said that having to beg for acknowledgment or ask for a nomination lowers someone's dignity.
Academy Honorary Award winner and well-known director/actor Spike Lee says he also will protest this year's Oscar awards ceremony by not attending.
In the past, Lee has been quoted as saying that it was easier for a black person to get elected to President of the US than to get nominated for an Oscar. In addition, Academy Award winning director Michael Moore has tweeted his support and stated that he will not attend.
Head of Academy heartbroken over Oscars' lack of diversity
Academy President Cheryl Boone Isaacs, who is African American, gave an official statement regarding the Oscars' lack of diversity.
She plans a membership recruitment review in the next few weeks. She said in that statement that this topic was a hard, yet important thing to talk about and that it was time for some huge changes.
Isaacs became the president in 2013. She has already made attempts to change things, as she accepted twice as many new members as was normal in 2015. Spike Lee has praised her efforts, but says she needs to do more. Isaacs has said they had tried to recruit younger members in the 1960's and 70's, and now they will look to be more diverse. The 2016 mandate is to include all facets of gender, as well as race and ethnicity, along with sexual orientation in the membership recruitment.
Janet Hubert blasts Smith for planned boycott
However, one black actress spoke out about the planned boycott by Jada Pinkett Smith in a YouTube video regarding the diversity issue and was not very happy with Smith.
Janet Hubert, best known for her role as Aunt Viv in "The Fresh Prince of Bel Air" opposite Will Smith, reportedly blasted Pinkett Smith for her planned boycott when other topics should be seen as more important, like the fact blacks were starving, trying to pay bills and getting shot.
She accused Smith of talking for her husband, Will Smith, who many feel should have received a nomination for his role in "Concussion." Hubert said that it was ironic Smith wanted to boycott people she had made millions of dollars off of and that lots of other black actors and actresses just didn't really care about the Oscars.
Click to read more
and watch the video
or