Singer David Bowie has died at age 69
The Man Who Fell to Earth has left it better than he found it as world mourns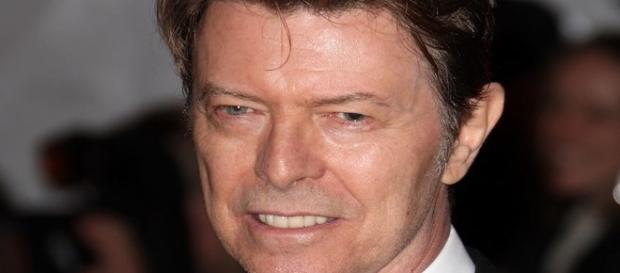 The ever reinvented British singer David Bowie has died at age 69 after an 18-month struggle with cancer. Strangely, only a few days prior, on his 69th birthday, he released his last album "Blackstar," along with a music video. The announcement came via his official social media accounts. The message said that he died peacefully while surrounded by family members. Steve Martin, Bowie's publicist, later confirmed the news.
Song on last album seems eerily prophetic now that David Bowie has died
Now that David Bowie has died, his 25th and final album "Blackstar," features a weirdly prophetic song "Lazarus." Lyrics in the song seem to predict the singer's death.
In the tune, he sings: "Look up here/ I'm in heaven/ I've got scars that can't be seen." 
The "Lazarus" video features Bowie in a hospital bed with gauze wrapped around his head and buttons for eyes.
The singer appears agitated and upset, rolling around on the bed and getting tangled in the sheets. He appears to levitate, and a ghostly looking hand reaches for him from under the bed as he sings "This way or no way, you know I will be free." Then, it ends with him wearing a white striped outfit and leaving the room.
Bowie mourned by celebrities and fans alike
Bowie is being mourned by many Celebrities, along with millions of fans around the world. Rapper Kayne West said Bowie was "fearless" and that he gave the world "magic for a lifetime." Singer Madonna tweeted about the singer's death, saying that Bowie's spirit would live on forever and that he was a genius and a game changer in the world of music.
Members of the group the Rolling Stones said they were sad to hear about Bowie's death, and called him "extraordinary," and a "true original." Even political figures expressed sadness, as shown by British Prime Minister David Cameron's reaction, who said he grew up listening to Bowie and that his death was a big loss.
Bowie's career spanned from the 60's to the present
Bowie had a long and varied career that began in the 1960's and ended up spanning more than 50 years. He was born David Jones, but changed his name so as not to be confused with the Monkees' Davy Jones. He was known for glittery costumes and daring sexual displays and sang songs in several genres, including rock, soul, and funk.
Click to read more
and watch the video
or