Producer George Miller tired of Mad Max movies
The surprising announcement darkened the Golden Globe gala, but will it darken the future of the franchise?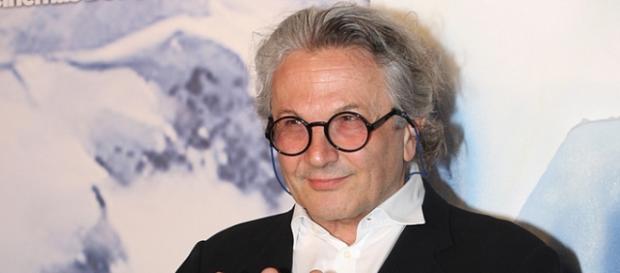 This year's Golden Globe was also full of excitement. There were good and bad things as well, but maybe the most surprising thing was the announcement of George Miller (Writer and Producer. Along with the Mad Max movies, he carried out the film titled Happy Feet as well.
"I will never make another Mad Max movie" – George Miller said to Page Six at the Golden Globe gala. It can't be known how serious this decision is, but the statement was followed by a serious justification, according to which the producer decided this way because of the struggles of shooting.
It was an unexpected decision as Mad Max: Fury Road was a huge success financially, and among the critics as well. It appeared at gala's and top lists with its excellent sights and scenes.
Moreover, it was one of the best movies of 2015. It seemed that everything pointed to supporting Miller in continuing with the franchise. In addition, he has already finished screenplays for two further Mad Max movies. Earlier, he mentioned his plans of Mad Max: Wasteland, and he also said that he would like to make Furiosa the protagonist of a movie again. So what's this sudden change?
The seventy-year-old director has already talked about the shooting in the desert being too tiring for him. That time he said he wanted to make a low-budget movie, and after that he would continue Mad Max.
Fury Road caused Miller a lot of trouble, first he wanted to shoot it with Mel Gibson in 2001, then in 2011 his plans were damaged by the unusually rainy weather as the Australian desert was full of flowers because of the rain.
They finally managed to shoot the movie in Namibia. After so much annoyance it's understandable that Miller doesn't want to accept such a big challenge again.
Even if the Australian director keeps his promise, it doesn't necessarily mean the end of Mad Max movies. He said to Studio 360 that he would happily hand the tasks over to a younger colleague as there were many talented ones among the young and ambitious directors of modern Hollywood.
Click to read more
and watch the video
or