No surprises in 2016 Oscar Nominations
Announcement marred by snubs and nothing but white faces on the nominations list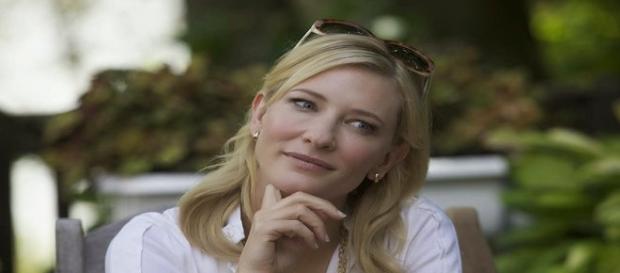 The 88th Academy Awards is scheduled for February 28 in Hollywood, and the list of the 2016 Oscar nominations have been announced. This year's host is set to be Chris Rock.
No diversity again this year in 2016 Oscar nominations
Some are concerned that the list of 2016 Oscar nominations doesn't include anyone other than white actors and that the awards should have more diversity, while others say that the members are merely supposed to choose the best actor or movie regardless of race or appearance..
The only movies listed in the 2016 Oscar nominations that have people of color in them were Straight Outta Compton for 2016 Best Screenplay, as well as What Happened, Miss Simone, for this year's Best Documentary, along with Creed, for the 2016 Best Supporting Actor.
However, it was only the white contributors in those movies that are being recognized in those categories.
Top actors of color snubbed by Oscars
Mexican director, Alejandro Inarritu was nominated for The Revenant, and is the only non-white person with a nomination. There were several well-known and deserving top actors that were overlooked. These include people such as Will Smith for this part in Concussion, Idris Elba for his part in Beasts of No Nation, Samuel L. Jackson for his role in The Hateful Eight, and in the movie, Creed, the two actors, Michael B. Jordan for his role, and director Ryan Coogler.
However, the Oscar nominations did include at least some acknowledgement of lesbian and transgender roles, as the movie Carol had the star Cate Blanchett recognized for her role as a lesbian, and the movie The Danish Girl, about a transgender woman, was nominated.
Considered Snubs
In addition to the lack of any actors of color receiving nominations for critically acclaimed performances, there were others that many feel were snubbed by the Academy. Of course not everyone is going to come away happy, but many believe there are obvious snubs in the lack of nominations for best director for Ridley Scott for The Martian, best actor for Johnny Depp in Black Mass and Creed for best picture.
Possible Oscar winners
The Revenant got 12 nominations, including for Best Picture and Best Actor. It is one of the only times that five movies are up for Best Picture. Other nominees include the science fiction movie The Martian, starring Matt Damon, Spotlight, and the post-apocalyptic movie Mad Max Fury Road, and The Big Short.
These, along with several other movies, actors, actresses, directors and others will be waiting to see if they will take home one of the coveted Oscar awards. The results of the 2016 Oscars nominations will be announced live from Hollywood on Sunday, February 28 at 7 p.m. ET on ABC.
Click to read more
and watch the video
or