Netflix and DreamWorks expand collaboration
Partnership expansion to bring Guillermo del Toro show Trollhunters to Netflix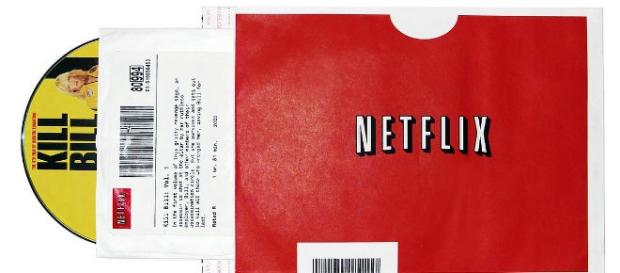 Netflix and DreamWorks' expansion of a deal that had already been confirmed will make it possible for them to be home to several new family shows worldwide (excluding China). Additionally, the Netflix and DreamWorks expansion will give viewers access to the movies of DreamWorks Animation. Two brand new products that are set to be produced through the Netflix and DreamWorks expansion is Trollhunters, which comes from the director of Pan's Labyrinth and Crimson Peak, Guillermo del Toro, and a restructuring of the cartoon show from the 1980's, Voltron.
Netflix and DreamWorks expansion brings Trollhunters to viewers
Trollhunters is a product that fans have known about for several years, and is based on the book of the same name.
Originally, Trollhunters was planned as a Disney move in 2009, and then it moved to DreamWorks in 2010. The show is said to be about two best friends that discover a fantastic world underneath their town. Del Toro had already been working as a creative consultant and producer for several DreamWorks Animation productions such as Megamind, as well as Kung Fu Panda 2, and the Rise of the Guardians. Del Toro is also part of the crew working on new future flicks like Kung Fu Panda 3 and How to Train Your Dragon 3.
Expansion between companies adds to original deal's foundation
Cindy Holland, Netflix Vice President of Original Series, says that the expansion of their partnership with DreamWorks Animation has already been successful, and that this will bring additional premium television choices to families worldwide. Ann Daly, DreamWorks Animation President added that the expansion also adds to the foundation already built by the two companies, and that they are proud to be working with Netflix to bring the audience high quality shows.
Other new series expected to be added
Aside from Trollhunters and Voltron, other animated series will continue to be available such as The Adventures of Puss in Boots, along with Dinotrux, and the popular Dragons: Race to the Edge. New programming, along with other new series based on recent and upcoming movie properties, as well as classic assets, are expected to become part of the partnership throughout the deal's timeframe. DreamWorks has already made a commitment to produce more than 1,600 episodes for TV and other platform viewers. Additionally, Volvo plans to put streaming devices in their new vehicles. The car maker already offers customers the option of having a TV built into the dash that can show Netflix programing.
The Netflix and DreamWorks expansion deal is aimed at bringing original and existing content to a TV or computer screen near you.
Click to read more
and watch the video
or