Leonardo DiCaprio is an eligible bachelor again
No longer tied to super model Kelly Rohrbach as they decide to go their separate ways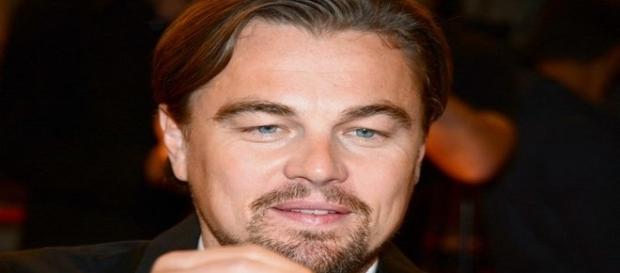 Leonardo DiCaprio is single once again after splitting up with his super model girlfriend Kelly Rohrbach. Sources have confirmed that Leonardo DiCaprio is single once more, and says that they were told the pair broke up several months ago. They had been dating since last summer. According to the source, even though Leonardo DiCaprio is single, the two are still on good terms with each other. Allegedly, the reason that the pair broke up was in part due to their schedules, which have been so busy that the pair was unable to spend quality time together.
Rohrback has a busy modeling schedule, and DiCaprio is getting ready to do another movie. There doesn't appear to be anyone waiting in the wings for either at the moment.
Break up after Thanksgiving shows Leonardo DiCaprio is single
The news of the breakup from Rohrbach came on January 4th, but they were said to have split sometime after the Thanksgiving holiday.
The two were last seen with each other during Thanksgiving, but were apart on New Year's Eve. Rohrbach (25) spent New Year's Eve in the company of her family, while DiCaprio (41) had a big party in St. Barts at Nikki Beach nightclub, where he was celebrating with friends, including long-time pal Lukas Haas, and several women.
Both have busy schedules, DiCaprio up for Oscar for The Revenant
Both are very busy. DiCaprio has been promoting his role in the movie The Revenant and is hoping to win an Oscar for the role. DiCaprio is a four-time nominee for the Oscars. He has also received nominations for best actor by the Golden Globes and the Screen Actors Guild for his role as a fur trapper in the 1820's. Ultimately, the Oscar's have thus far snubbed Leo, but fans are always hopeful that the actor will finally win one.
Additionally, Rohrbach is getting ready to portray CJ Parker in the movie version of Baywatch, and it will be her biggest acting gig yet as she steps into the role of a character first made famous by Pamela Anderson.
With awards season about to begin, and with Leonardo DiCaprio newly single, it looks as though he will have to find a substitute or walk the red carpets solo.
Click to read more
and watch the video
or