Leonardo DiCaprio has a real chance to win the Oscar
The new film distributed by 20th Century Fox promises more than an Oscar nomination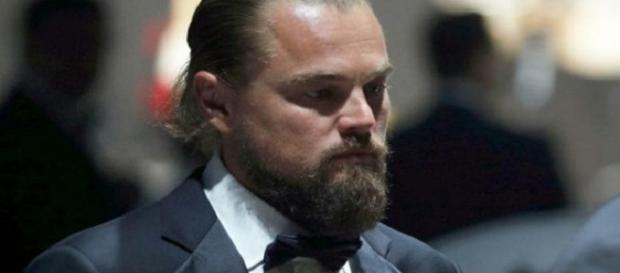 One of the biggest films of the year 2015 promises both incredible success and many awards for the one of the greatest actors. Leonardo DiCaprio has received a Golden Globe and Critics' Choice trophy, and the specialized press is assured of a first victory for the actor to Oscar in 2016.
The 20th Century Fox production, The Revenant, directed by Alejandro González Iñárritu, has in the foreground Tom Hardy in the role of John Fitzgerald, the villain, and Leonardo DiCaprio in the role of Hugh Glass, the victim of his friends betrayal. The film, inspired by a true story, impresses with two major themes: survival under adverse conditions and desire for revenge against those who leave you alone in front of death. The action takes place in 1823 in North America and brings to the forefront a group of hunters whose trophies were the animal skins. Hugh Glass is torn by a bear, and the group leader decides to leave behind three men to take care of him in his last moments of life. For fear of being caught by Indians, the three move on, leaving Hugh in the middle of nowhere, unarmed. 
The protagonist of the film impresses with the pain and loneliness through which drives home with the ones in front of the screen, the scenes being extremely gripping.
Along with the visual spectacle that fascinates throughout the broad framework, the film impresses with its multitude of feelings transmitted across the screen, with a simplicity that hides countless hours of rehearsals in extreme conditions.
The two main characters are built in antithesis, Hugh Glass (victim left to die without resentment) and John Fitzgerald (selfish character who wants as quick as possible the death of the wounded). Hugh Glass succeeds in demonstrating that the desire of survival can be amplified by revenge.
Although the best replicas appear to belong to Tom Hardy, how Leonardo DiCaprio managed to convey emotions experienced in this film, detached demonstrate the qualities of the great actor. With 138 nominations to the most important awards in the world of cinema, Leonardo DiCaprio was not the winner of any Oscar. This time, it seems that the role of The Revenant promises more than just a coveted nomination. Whatever happens, Leonardo DiCaprio remains one of the most famous and loved actors, with a career spanning over 20 years with roles that rank him among the best actors in Hollywood.
Click to read more
and watch the video
or