Kylie and Tyga romance could raise 'KUWK' ratings
The pair's odd relationship is providing ratings fodder for the E! network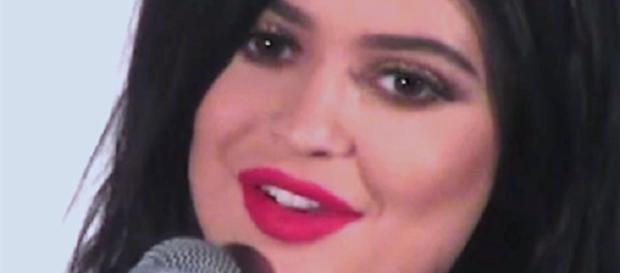 The E! reality show Keeping Up with the Kardashians has seen falling ratings as of late, and the producers may be hoping that the on again, off again romance of Kylie and Tyga will bring the ratings up.
The KUWK program has run for 10 years, so the show's popularity is fading. Its appeal is also fading thanks to a host of reality programs out there for fans to choose from.
Kylie and Tyga provide entertainment for KUWK viewers
However, there is hope for the series in the recent antics of Kylie and Tyga.
When Kylie brought Tyga long on a family trip to St. Bart's, controversy ensued. The tension between Kylie and family members apparently encouraged viewers to watch, which in turn, raised ratings.
The episode brought in more than two and a half million viewers.
Another issue that garnered fan interest was that Tyga was accused of trying to get involved with a 14-year-old girl on social media when the girl and he exchanged private messages on Instagram. Tyga says that his messages to Molly O'Malia were just to discuss a record label project and were not inappropriate.
Even so, it appears that Kylie doesn't want to break up with the rapper despite the rumors of trying to step out on her and says she is sticking by him.
Tyga has lotto fever, spends thousands on tickets
Kylie and Tyga have been doing things that are keeping viewers tuning into the series and some say it is the only hope for the program to remain successfully rated right now. One of the latest adventures with Tyga is that he spent $5,000 buying lottery tickets for the PowerBall drawing.
It appears that he has lotto fever, just like the millions of others out there buying up tickets for a chance to win the money.
Tyga, 26, told reporters that he wants to win the more than $700 million dollar PowerBall and provide Kylie, 18, with lots of presents like a private island with 14-karat golden stones.
Of course, he has a chance to win like any other ticket buyer, and says that if he does, Kylie will be able to live in luxury and not have to be wasting her life away on Instagram or Snapchat. He also stated that when they get their island, her family will not be invited.
The relationship between Kylie and Tyga is definitely full of ups and downs, and fans are tuning in to KUWK to see what the latest antics are and how it affects the well-known Kardashian/Jenner family.
Click to read more
and watch the video
or