Khloe Kardashian confirms Kendall and Harry Styles?
In an interview, Khloe said what she's thinking about the romance between the two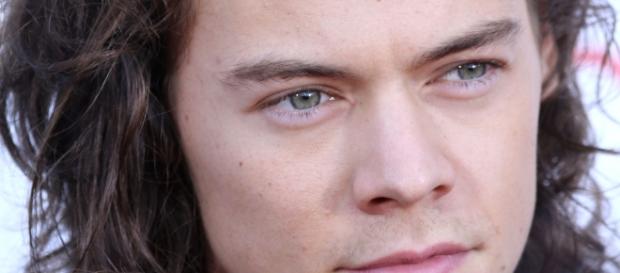 Khloe Kardashian is convinced that what's going on between her younger sister Kendall Jenner and the One Direction singer Harry Styles is not just a rumor, as she seems to confirm what many suspected. The socialite told ET that she thinks her sister (19) is dating singer Harry Styles. After a few days in St. Barts where they were seen together, the rumors spread that the model was dating the singer.
"Do I think they're dating? Yes. I don't know if they're like boyfriend-girlfriend.
I mean, they were in St. Barts together hanging out, so to me that's dating," said Khloe to ET, confirming the rumors.
Kendall and Harry were spotted in the past, when they hung out for a few weeks back in 2013.
Now, their flame is back and their 'romance' didn't end on the Caribbean island, according to 31-year-old Khloe Kardashian. 
Khloe slams sister Kylie Jenner
After Kim Kardashian has accused Kylie for being "unprofessional," now it's Khloe's time to turn against her younger sister. Not so long ago, they were best friends, and Kylie Jenner even said that Khloe was like a mom to her and that they were really close.
Reportedly, the 18-year-old doesn't like to lend her things to her sisters, but, in the other way, she likes to try her sister's outfits, according to Khloe. Last summer, Kylie had a nasty argument with Kendall over a similar issue of borrowing/lending outfits since she wouldn't have time to go home and change. Kylie refused, leaving Kendall hanging, so to speak.
Despite that, the television star likes to 'take a look' in her sister's closet, and even take a peek into her mother's closet.
Recently, mom Kris showed a picture of Kylie with a pink swimsuit that she wore a few years earlier. Now, in a teaser of the next episode of Keeping Up With The Kardashian's we can see Khloe claiming that her younger sister is trying to copy her style.
Whether it's just Kylie being young and acting out against the rest of her family or something more serious is still up for debate. In the meantime, however, it seems more or less official that Kendall Jenner and Harry Styles are an item.
Click to read more
and watch the video
or