Khloe Kardashian admits making sex tapes with Lamar Odom
Reality star says it was her 'jam' at the time and they are securely locked in her safe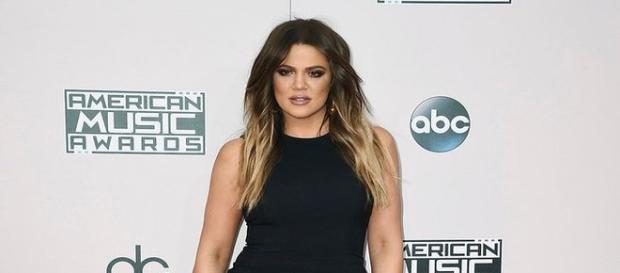 Khloe Kardashian, 31, has admitted to the media that there are sex tapes that she made with Lamar Odom, her soon to be ex-husband. She told TV host Andy Cohen on Watch What Happens Live that they had made multiple sex videos while they were married, and that indeed sex tapes do exist. Khloe was asked if she still had the sex tapes and said that they did and that the tapes were in her safe.
If such a revealing tape were to be leaked or released, it wouldn't be the first time the Kardashians have been involved in this kind of scandal.
In fact, their popularity could be said to have started with a tape of her sister, Kim Kardashian having sex with singer, Ray-J.
Ex-husband Lamar Odom still recovering from brothel overdose
Khloe talked about the hospitalization of Lamar Odom, who is also a former NBA star.
Odom was discovered comatose at a Nevada brothel on Oct. 23. He is said to have suffered with addiction to drugs and alcohol, and he and Khloe were separated but not yet divorced at the time of the incident. She says she always feared the end result of his addictions and that was why she wanted a divorce.
Odom, 36, is reportedly suffering from some sort of brain injury due to the complications from the brothel incident, and is undergoing rehab and is said to be having problems recognizing family members. However, Khloe reported that for someone who was told he had only four hours to live, Odom is a walking, talking miracle and that he is fighting for his life. She hoped the whole incident will be a wake-up call for the former athlete. The divorce has been temporarily halted while Odom recovers.
Kardashian dating again, says not to expect any reconciliation
Even though Khloe is staying by Odom's side during his rehabilitation, she is also dating again and reportedly going out with James Harden, a guard for the Houston Rockets.
She says halting the divorce has nothing to do with any sort of reconciliation between her and Odom.
However, she does have some memories that she is keeping under lock and key, and that includes the reported tapes of her and Odom having sex. She said that there is no chance the sex tape will be released to the public. 
Click to read more
and watch the video
or