Justin Bieber and Hailey Baldwin confirm dating rumors by sharing hot kiss
They touched lips and Twitter went crazy, but many fans are sending hate to the blonde model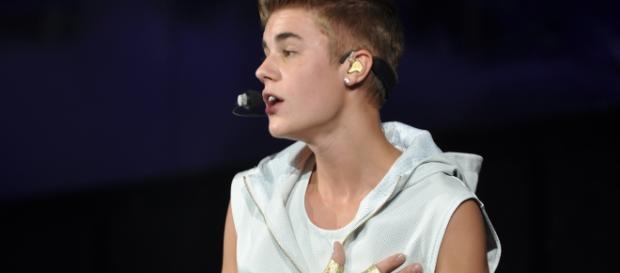 After a few days off together, Justin Bieber and Hailey Baldwin have increased the rumors of a possible romance, after the Canadian singer shared a picture where he's kissing the beautiful model. They've been guaranteeing being just "best friends" for months, but in recent days in St Barth, the couple seemed much closer than that. They welcomed the new year together on a paradise vacation (also with Justin's family and younger siblings). This past Sunday, the singer of 'Sorry' published a photo on Instagram touching lips with Hailey, and fans went crazy.
This is awful #jelena #selenagomez #jailey #justinbieber #kiss #ugh pic.twitter.com/bGlltCg3Ap

— maddie (@queeenselenag) 4 janeiro 2016
On Twitter, some 'beliebers' are happy with Justin Bieber's happiness, but many are already voicing outrage over this relationship.
And, as often happens, it's Hailey Baldwin, the beautiful daughter of Stephen Baldwin, who is collecting a few declarations of displeasure. Many fans (or haters) are criticizing Hailey for dating Bieber and others because she's taking Selena Gomez' spot in Bieber's heart. The 'Jelena' fans are far from happy with this possible romance, claiming that he's just having fun with Hailey or trying to make Selena jealous. 
Is 'Jailey' for real?
After Bieber shared some photos with Hailey Baldwin, fans began spreading the hashtag 'Hailey is real.' Among these fans, some rejoiced in the happiness of the Canadian singer, others are just glad that he's not with Selena Gomez, and many are fans of the 18 year-old model. They are praising the beauty of the model and keep insisting that they make the cutest couple of 2016. Hailey Baldwin is one of the models in the spotlight.
She first became known for being the daughter of actor Stephen Baldwin. But nowadays, she's much more than that. She's taking big steps in the fashion world, and going out to events with best friends Kendall Jenner and Gigi Hadid.
The blonde was a 'belieber' when she first met Justin in 2009, introduced by her father. Hailey later became Bieber's best friend, and she's now, reportedly, his girlfriend. 
Do you ship Jailey? Or are you still holding out for Jelena? Let us know in the comments.
Click to read more
and watch the video
or