Joseph Fiennes to play Michael Jackson in new 9/11 road-trip film
In what some call a controversial move, Joseph Fiennes will play the part of Michael Jackson in an upcoming U.K. film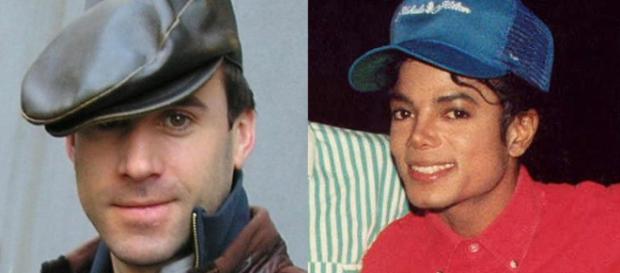 British actor Joseph Fiennes has been cast in the role of Michael Jackson in an upcoming U.K. comedic film about a road-trip taken by the King of Pop from New York City to Los Angeles on September 11, 2001. Reportedly, Hollywood actors Stockard Channing and Brian Cox will also star in the film, playing the parts of Elizabeth Taylor and Marlon Brando respectively.
Many are calling into question the casting of a white actor in the role of Michael Jackson, while Fiennes himself spoke about the project, acknowledging playing the role would be "a challenge."
The film script is based on a disputed story published in Vanity Fair of the trio, Jackson, Taylor, and Brando, who were unable to get a flight out of New York City on 9/11 due to the terror attacks.
They reportedly decided to go on a road-trip home to Los Angeles instead.
When Fiennes received the script he said in an interview: "It's a challenge. It's a comedy. It doesn't poke mean fun but it's a story, possibly urban legend, whereby Michael, Marlon Brando, and Liz Taylor were all together the day before 9/11 doing a concert.
Airspace was shut down and they couldn't get out and Michael had the bright idea to go to hire a car and drive."
"So the three of them got in a car and drove 500 miles to Los Angeles. It took them a while because they had to stop at a lot of Burger Kings for Marlon, but they got out!"
Joseph Fiennes to play Michael Jackson — wait, what? https://t.co/hxsXCw87yz pic.twitter.com/5yPYJAzX0w

— Vulture (@vulture) January 26, 2016
While a comedy set around the 9/11 horrors is controversial enough, many are saying having a white actor in the role is just not right. Michael Jackson fans particularly want to know why an African American actor was not chosen for the role.
This comes amid the current controversy about the Academy Award nominees and the #OscarsSoWhite campaign, after white actors ruled the top nominations, leading to a revamp of the voting system and, indeed, the Academy itself.
In the U.K. many actors have shrugged off the #OscarsSoWhite campaign, including British actors Charlotte Rampling and Michael Caine. However, black actor Idris Elba recently spoke up in the Houses of Parliament about the lack of opportunities for non-white actors in British films and how it affects him as a black actor.
"Because I never saw myself on TV, I stopped watching TV," he said. "Instead I decided to just go out and become TV."
Elba believes Hollywood is far ahead of the U.K. when it comes to opportunities for African American stars, but he is still concerned about the controversy over the recent nominations by the Academy.
According to media reports, casting a white actor to play Michael Jackson only further serves to prove that filmmakers don't have black actors at heart.
Click to read more
and watch the video
or