Jake Gyllenhaal: "Everest is a metaphor"
The tragedy is a source of inspiration for the film "Everest" with Jake Gyllenhaal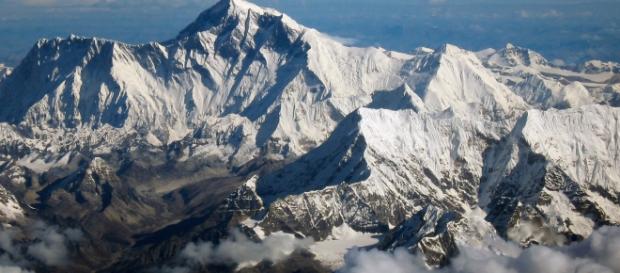 On 10 May 1996, 12 climbers died in a terrible storm spent on Mount Everest. The event is considered as one of the largest catastrophes occurring in the mountains ever.
The tragedy is a source of inspiration for the film Everest with Jake Gyllenhaal and one of the survivors confessed what has happened in reality. In 1996, an expedition ambitious was turned into one of the greatest tragedies. "Everest" documents travel has two different teams, which will be tested beyond the limits of one of the most powerful storms of snow ever seen.
Oncoming climbers will be put in the face of the impossible obstacles and their obsession of a lifetime is transformed into an intense fight for survival.
"Everest" will feature Jake Gyllenhaal, Josh Brolin, and Jason Clarke in main roles, and is directed by Baltasar Kormakur.
Together with the team of climbers, the band endeavor to reach the peak of the mountain, but there are all kinds of hardships and difficulties, and many of them are no longer able to get to the camp.
Gyllenhaal has been nominated at the Independent Spirit for the interpretation of the role in the upcoming film. He has been a consistent leading man in Hollywood over the course of the last ten years, and some of his other films include the Roland Emmerich-directed The Day After Tomorrow, The Good Girl, Lovely & Amazing, and October Sky. Gyllenhaal has been a mainstay all-around in terms of his presence in Hollywood and the films he's made during that time. He received critical acclaim for his role as a nighttime photographer in Nightcrawler and one of his more recent roles in the Antoine Fuqua-directed boxing epic Southpaw. Ultimately, he's one of the most versatile actors in the business right now, and he certainly doesn't shy away from taking roles, as he's as comfortable in an Indie film as he is a big-budget blockbuster.
Along with Gyllenhaal, Jason Clarke, Sam Worthington, John Hawkes, and Josh Brolin star in the movie. It's also supported by Keira Knightley, Emily Watson, and Robin Wright. Everest was filmed on location in Nepal and the Italian Alps with Baltasar Kormakur behind the camera.
Click to read more
and watch the video
or