Jada Pinkett Smith may boycott the Oscars due to no black nominees
All white nominations from the Academy is causing many to suggest boycotting the awards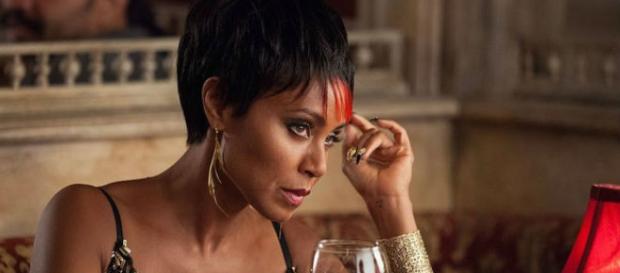 Actress Jada Pinkett Smith (44), wife of actor Will Smith, may boycott the Oscars due to no black nominees being chosen for the second straight year. She says she is upset and might boycott the Oscars. She put her frustrations out on social media for the world to see and discuss.
Smith said that people of color were seemingly welcome to give out the awards or to be entertainers at the Oscars, but they hardly ever get credit for creative accomplishments. She even questioned if people of color should abstain from participating at all in the Oscars and said she may boycott them.
Smith may boycott the Oscars to make things change
Smith said that if someone doesn't say something, nothing will change. Even if it hurts her career, she reportedly can't stay quiet any longer.
According to one of the gossip websites, most of those who nominate people for an Oscar are old, white men. Some of the black stars snubbed for this year's Oscars included her husband, Will Smith for his role in "Concussion," as well as Idris Elba, for his part in "Beasts of No Nation," and Samuel L. Jackson for the role in "The Hateful Eight."
Twitter blows up over snub of black artists
Twitter users rushed to tweet and announce their objections by using the hashtag #OscarsSoWhite to show that the single nomination for "Straight Outta Compton," which was critically acclaimed, was given to two white screenwriters, and additionally, "Creed," only acknowledged Sylvester Stallone even though it starred a black man and it was also directed by a black man. This lack of diversity has caused a lot of controversy and continues to upset many people, who discussed and argued over social media and elsewhere.
Chris Rock hosts 2016 Oscars, voiced his thoughts
Chris Rock, actor and comedian, is hosting the Oscars this year, and he also went on Twitter to voice his opinion. He also had a promo video to show and give a hint of the style he's likely to display during the ceremony. He reportedly put the caption of "The White BET Awards," for his post.
The bottom line is for the second straight year the Oscars have not nominated a black or other person of color for an Oscar. There appears to be a movement encouraging people to boycott watching the telecast to express their displeasure with the lack of ethnic diversity among Academy voters. To add her voice, Jada Pinkett Smith may boycott Oscars this year when the 88th Academy Awards air live on February 28th at 7 p.m. on ABC.
Click to read more
and watch the video
or