How will "The Catch" TV series be?
All you need to know about the new ABC's television original "The Catch"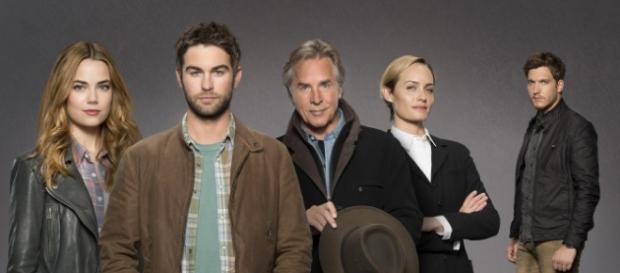 As we see How to Get Away with Murder's second season reaching the end, we can also look to the light at the end of the tunnel, in the form of the new thriller The Catch. This is the story of Alice Vaughan, a female fraud investigator who is about to become a fraud victim by her fiancée.
The tale is based on the works of Kate Atkinson, a wise and gifted novelist, especially when it comes to gutsy female characters that surprise you by looking too much like a true person.
As a working single mother, she's got a lot of great stories to tell, like Alice's one!
The behind the scenes
The Catch is going to be produced by Julie Anne Robinson, Betsy Beers, Shonda Rhimes, and Jennifer Schuur.
Schuur also wrote the scripts and had a great influence on the show's direction. But, due to creative differences, she departed her role as showrunner in this series, and was replaced by Allan Heinberg in August.
As far as casting goes, we've got confirmations about Mireille Enos, who'll take the lead role as Alice Vaughan, Peter Krause as Kieran Booth, Alice's fiancée, villain, and the series' lead male role. Also, Sonya Walger is now confirmed as Zoe Taylor, Booth's criminal wife (before her, Bethany Joy Lenz was going to fill the part, but was replaced last July). In the pilot, Kieran Booth was played by Damon Dayoub, but Krause is the actual definite choice for the role.
Twists and shouts
In this series, we're to expect a lot of twists and deep characters. As soon as ABC announced the purchase of the rights for this production from Kate Atkinson, it generated quite a bit of buzz.
Every fan of this accomplished writer is eager for a good adaptation of her work. And every single one is a true showcase of how clever and bright her writing is. If we can count upon anything in this new show, it's the really intense characters and truly subtle way the story moves forward. Soon to be a fan favorite, this is a comet on the rise.
What are your thoughts on the upcoming series? Will you watch it? Sound off in the comments below:
Click to read more
and watch the video
or