Hispanic racism called out during Golden Globes
Actresses jokingly bring attention to a serious Hollywood problem during the awards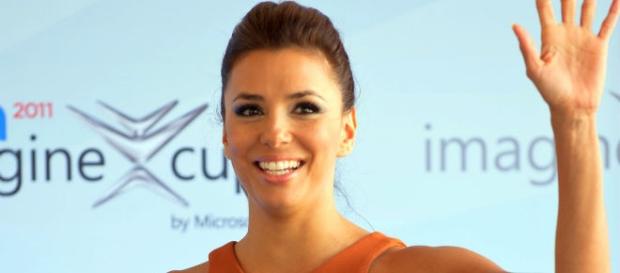 "Desperate Housewife's" star, Eva Longoria and "Ugly Betty" star, America Ferrera ridiculed Hollywood's Hispanic racism during a presentation at the 2016 Golden Globe Awards Sunday. The pair began their appearance on stage by introducing themselves.
Longoria not only introduced herself, she told the audience she wasn't Eva Mendes, and Ferrera introduced herself and added that she wasn't Gina Rodriguez. Both echoed the fact that they weren't Rosario Dawson.
Then, they jokingly called each other Charo and Salma Hayek (all Hispanic actresses).
Routine meant to highlight Hispanic racism in Hollywood
The routine was meant to highlight the fact that the Golden Globes were guilty of Hispanic racism when it recently confused Ferrera with Rodriguez, who stars on "Jane the Virgin" on Twitter back in December. The pair of actresses are now being praised for using comedy to call out the fact that some see Hispanic actors and actresses as being interchangeable, instead of realizing that everyone is their own person and that doing this is being racist.
MTV Australia takes joke too far after routine
While the two women were trying to make a serious point regarding the use of Hispanic racism in Hollywood, MTV Australia took the joke too far and tweeted something that didn't go over very well regarding the women's routine. They were said to have tweeted asking where the English subtitles were because they couldn't understand what the two women were saying. They were presenting the award for best actor in a TV series and drama. Many saw that tweet as Hispanic racism and MTV Australia was highly criticized for their actions, labeled disrespectful, and told the tweet was ill-advised.
Racist tweet removed after major criticism
The tweet was only on the MTV Australia account for a short period of time and then quickly taken down. It then asked for forgiveness for their disparaging remarks against the pair. Eva Longoria and America Ferrera made a bold move during the 2016 Golden Globes ceremony and brought the Hispanic racism that takes place in some circles in Hollywood to the forefront for everyone to see.
Click to read more
and watch the video
or