El Chapo interview places Sean Penn in a familiar place: the hot seat
Speculation about Penn's secret meeting leads to questions of possible charges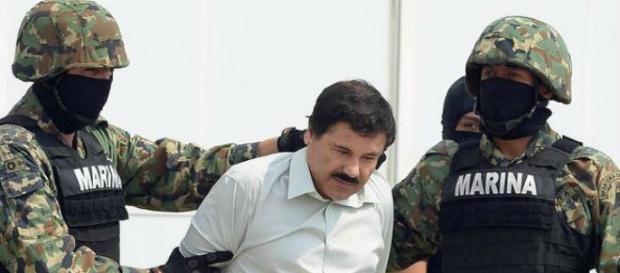 Actor Sean Penn could possibly be facing charges due to his secret El Chapo interview, since the drug lord Joaquin Guzman, better known as "El Chapo" was a fugitive fleeing from American authorities due to drug trafficking crimes. Guzman was reportedly hiding in Mexico after he had escaped from a Mexican prison in July.
The secret El Chapo interview was backed by Rolling Stones magazine and Penn went in as a reporter. The article was posted online Saturday, several days after Guzman was captured in a Mexican raid and was arrested by authorities.
So, now the question is if Sean Penn will be facing any charges for his secret interview.
Penn could face criminal charges because of El Chapo interview
According to Paul Rothstein (a Georgetown University Law School Professor and expert in criminal law and procedure), if someone knowingly visits a fugitive from justice, it's not actually illegal.
He says that no criminal liability exists for someone witnessing an illegal act and then not reporting it to authorities.
Rothstein claims that the actor only saw the drug kingpin and reported what he saw, that the First Amendment protects his actions. However, if he somehow arranged for El Chapo to receive any profit or gains from the visit, then Penn could face prosecution. He says however, that he was only there because the criminal had expressed interest in Penn making a documentary on his life.
Possible Penn prosecution depends on intent, actions
Rothstein also added that the whole thing for filing any charges depends on Penn's intent, as well as his actions regarding the meeting. Prosecutors could frame his actions as being such that they aided and abetted El Chapo, and if so, he would be in trouble.
However, the actor has already been criticized for doing the meeting with the drug lord as some of the critics say he glamorized the criminal. Penn has said he has nothing to hide from authorities, but authorities say that even if he's considered innocent, he will most likely be called in as a witness.
It appears Penn could be in serious hot water over his secret El Chapo interview, and authorities are looking things over to see if there are any connections between the two men aside from this, and are currently asking for a subpoena to look over Penn's phone records.
Click to read more
and watch the video
or