Directioners are worried about Liam Payne's health
Former One Direction band member is seen exhaling a cloud of smoke with Juicy J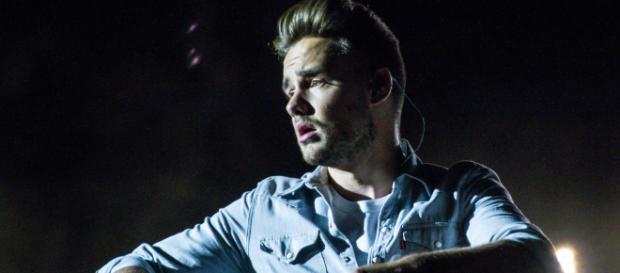 One Direction fans are devastated as video emerged showing Liam Payne exhaling smoke while in the recording studio with rapper Juicy J. He publicly vowed to quit any type of smoking last month, but now the directioners are worried about what the singer might be smoking.
Making hits
There is speculation that Payne is smoking marijuana, as Juicy J is well-known for that. 
A source for UK newspaper The Sun said that he may be just relaxing while working on his solo career, which the rapper assures by saying: "We are here making hits man, hits on top of hits.
Say what up? We're making hits man, we're making hits."
Different directions
It is believed that each member of One Direction is going their own direction. For example sources say that Harry Styles has already recorded a few songs and is also planning on signing with Jay-Z.
Louis Tomlinson is still going to work with his boss Simon Cowell opening his own recording studio and recruiting young talented artists while he becomes a father.
Zayn Malik quit the band in March last year to follow his solo career stating he wan't happy being in the band. 
Niall Horan is currently enjoying his 18-month hiatus in Los Angeles, as Louis decided to move there to be there for his child. Harry spent some quality time in St. Barts with Kendall Jenner, and Liam is preparing some hits with Juicy J while Zayn is currently in NYC, where he spent some time with girlfriend Gigi Hadid (he is believed to release an album very soon this year). 
Mary Jane
A more explicit video had emerged back in 2014 showing Malik and Tomlinson in a van on their way to the stadium where they were performing in South America smoking marijuana, or as they called it, 'Mary Jane'.
The video lasted more than five minutes and they were both clearly feeling the effects, while Payne's video lasted no more than ten seconds and he is only seen in a tiny part of it. 
Let's not forget that these substances are legal in some parts of the world and they are adults, so we should not dictate what they do even though Payne promised not to smoke anymore.                                               
Click to read more
and watch the video
or