DiCaprio won his 3rd Golden Globe. Is his first Oscar just around the corner?
Leonardo DiCaprio has won another Golden Globe for his performance in The Revenant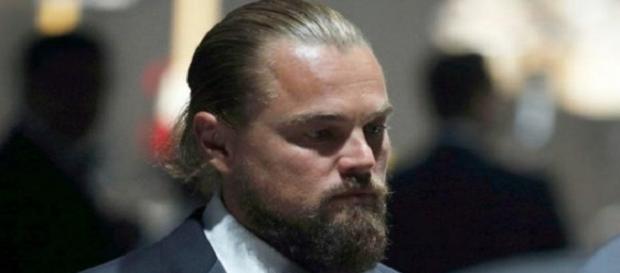 During The Golden Globes ceremony in 2016, Leonardo DiCaprio received the trophy for best actor in a movie drama, while Alejandro González Iñárritu was awarded for best director. This is the third award of his career at the Golden Globes. In 2004 he won a Golden Globe for his role in The Aviator and in 2013 for an outstanding performance in The Wolf of Wall Street. Both movies were directed by Martin Scorsese.
Spoiler alert
The Revenant is inspired by a novel by Michael Punk and is based on true events.
The action takes place in North America in 1823, and centers around protagonist Hugh Glass (DiCaprio) – a man who used to live among the native Indians and uses his knowledge to navigate a hunting group through the Rocky Mountains.
In one gruesome scene Glass is attacked by a grizzly bear and torn apart. While the rest of his hunting group continues the leave a small group to look after Glass. However, one of the group, John Fitzgerald (Tom Hardy), betrays Glass and leaves him for dead. Despite his horrendous injuries Glass survives and manages to travel more than 300km through the wild spurred on by vengeance against Fitzgerald. 
Environmental work
The Revenant shows another side of DiCaprio. In recent years he has been recognised as an advocate for environmental conservation. In The Revenant, DiCaprio plays a character who sees nature as an ally in his battle for survival. The character fits perfectly into the epic landscape of the Rocky Mountains area.
That elusive Oscar
During his career, DiCaprio, 41, has been nominated 11 times for the Golden Globes and three times for an Oscar award.
The lack of an Oscar is one of the DiCaprio's biggest regrets, but he still has plenty of time to achieve this goal. No one is questioning DiCaprio's acting ability (he is widely regarded as one of the best actors of his generation), but he has been unlucky in the past to come up against particularly strong competition in the best actor category. However, The Revenant could just be the movie that gets him there.
See DiCaprio's Golden Globe acceptance speech below.
Click to read more
and watch the video
or