David Bowie's will filed and read in New York
The White Duke's final wishes left most of his estate to his family and requested a Buddhist funeral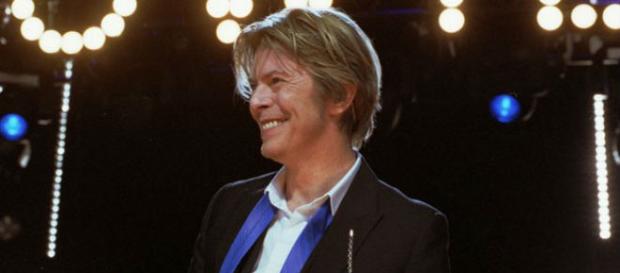 Singer David Bowie's will was filed in a Manhattan court Friday. In it he left his wife Inman and two children the bulk of his estate, worth about $100 million dollars. When David Bowie's will was read, he also bequeathed $2 million dollars to 'Coco' Corinne Schwab, his friend and personal assistant, as well as $1 million dollars to Marion Skene, his son's former nanny.
David Bowie's will specified that his wife get half of the estate, as well as most of his properties.
His two children will each get a quarter of the estate. He specifically requested that his 15-year old daughter Alexandria, receive his estate located on Little Tonshi Mountain close to Woodstock in New York.
The children are his and Inman's daughter, Alexandria, as well as his son, Duncan Jones, 44, who is from a previous marriage. Duncan will also receive certain properties.
David Bowie's will expresses singer's wishes for his remains
Another aspect of the will specified how the singer's remains were to be handled. He wanted to be cremated in Bali and have the ashes scattered there. The will noted that if he couldn't be cremated there, that he at least wanted his remains to be spread there. He also requested a Buddhist service be conducted during the spreading of the ashes. According to his wishes there was not a funeral service conducted after his death. Bowie was cremated on January 12, in New Jersey, two days after he had died of cancer. He was 69. His death certificate was also filed at the same time as his will.
In accordance with his will, his ashes are to be handled in a Buddhist ceremony, with the request that they be scattered. Buddhist tradition allows for ashes to be interred, buried, or scattered at sea, with monks being invited to participate in the process. The singer didn't want any friends or family to be present at the Buddhist ceremony for his remains. There has been no report as to whether the ceremony has taken place.
Many surprised the singer never legally changed his name
The estate executors were listed as being William Zysblat, who was his business manager, as well as Paddy Grafton Green, who is a lawyer in London. However, it was reported Friday after the filing that Green had stepped down, so only Zysblat will be acting as executor. Bowie's legal name of David Robert Jones is what appears on his will, which was written and signed in 2004. Although he was known for nearly 50 years as David Bowie, he never legally changed his name.
So, the singing icon is now at rest and David Bowie's will has legally been executed and pronounced, so that his final wishes can be carried out.
https://upload.wikimedia.org/wikipedia/commons/0/06/David-Bowie_Chicago_2002-08-08_photoby_Adam-Bielawski.jpg free to use, share or modify even commercially, Wikipedia
free to use, share or modify even commercially, Wikipedia https://www.francebleu.fr/cruiser-production/2016/01/77358b25-d0de-4c5f-b45b-247fc4708ab8/x870x489_dpaphotostwo494595.jpg.pagespeed.ic.mGZJ_5GnZC.jpg
Click to read more
and watch the video
or