Close Encounters cinematographer Vilmos Zsigmond has died at 85
After breathing life into many well-known films, Vilmos Zsigmond has passed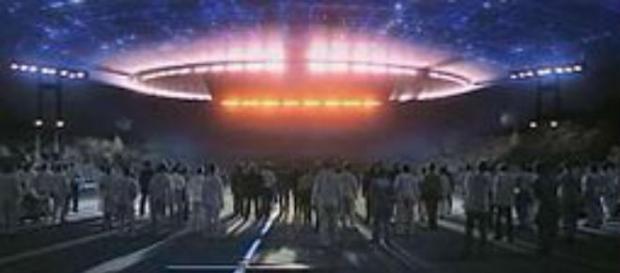 Famous Close Encounters cinematographer Vilmos Zsigmond has died. He was 85 years old. The News of the Close Encounters cinematographer dying on January 1st in Big Sur, California was confirmed on Facebook by longtime friend Yuri Neyman, who helped to found the Cinematography Institute along with Zsigmond.
The cinematographer was well-known for several other great films including Deer Hunter, Deliverance, The River, The Long Goodbye, The Black Dahlia, and several others.
He received an Oscar for Close Encounters of the Third Kind in 1977, as well as an Emmy for the HBO film Stalin in 1992.
Decades-long career for Close Encounters cinematographer
Zsigmond had a long career as a cinematographer that spanned several decades.
He started off as a film student in Hungary along with his friend László Kovács. The pair's lifelong friendship was recounted in a 2008 documentary entitled No Subtitles Necessary: László & Vilmos. He and Kovacs fled to Austria after chronicling the Soviet invasion of Budapest in 1956. Shortly afterwards, he came to the US and started working on B horror movies.
Zsigmond's first big success was in 1971 with Robert Altman's Western McCabe & Mrs. Miller. Three years later, he was the head of cinematography for Steven Spielberg's first venture as a director for The Sugarland Express. Some of his more recent creations were Woody Allen's movie You Will Meet a Tall Dark Stranger, as well as over 20 episodes of The Mindy Project. Other directors that he worked with include Michael Cimino, Martin Scorsese, George Miller, and Brian De Palma.
Zsigmond ranked in top 10 of all influential cinematographers
In 2003, Zsigmond was ranked amongst the top 10 most influential cinematographers in film history via a survey done by the International Cinematographers Guild. He was said to have set the benchmark for authenticity in film, being able to truly make the audience feel how the things in a movie looked, felt, etc.
Zsigmond worked for more than 50 years, and the President of the American Society of Cinematographers Guild, Stephen Poster, was quoted as saying that the world has lost a great talent with Zsigmond's death. He said that Zsigmond was a huge inspiration, as well as a great mentor to many others in the International Cinematographers Guild. With the death of Vilmos Zsigmond, the movie industry has lost a great influence -- gone but not forgotten.
Click to read more
and watch the video
or