Chris Brown accused of battery of a fan in Las Vegas
Out of control fan escorted out by hotel security after trying to get picture of Brown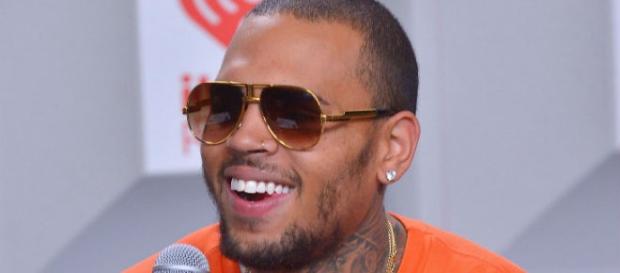 R&B singer Chris Brown (26) has been accused of battery of a fan while in Las Vegas. The incident is not under investigation by the Las Vegas Metropolitan Police Department after a report was filed Sunday. The battery of a fan is reported to have happened New Year's Eve outside a suite at the Palms Casino Resort at a private party, when a woman tried to take his picture with her cell phone and Brown allegedly grabbed the phone and hit her with it.
Battery of fan caused minor injuries, police report shows
The Las Vegas police put out a press release to explain the incident.
According to the release, the police took a report regarding a misdemeanor theft (since he allegedly took the woman's phone) and misdemeanor battery (since he allegedly hit the woman) with Brown being listed as the suspect. Additionally, the woman was said to have had some minor injuries that were inflicted during the altercation, according to the police report.
It goes on to say that the woman was escorted off the property by hotel security after the incident because of the disturbance.
Detectives unable to contact Brown regarding alleged incident
After she was forced to leave, the woman is said to have gone back to the resort and reported what had happened to the hotel's security department. Afterwards, detectives tried to talk to Brown in his hotel room, but were not allowed to go in, and found out he was already gone before they had arrived.
Brown says alleged incident not true, woman reported as acting erratically
Brown is said to have posted an Instagram message that included profanity that said he was going to be "hella rich" due to all of the lawsuits he was going to file because people were lying about him. Brown's publicist, Nicole Perna put out a statement saying that the charges against Brown were untrue.
The accuser was reported as being totally out of control and disruptive at the private after-party. She is said to have had a meltdown while waiting in the hallway for Brown so she could take his picture with her phone, and that she threw down her purse and claimed she could buy everyone there. However, Perna says that the woman's claims of battery are totally made up.
Click to read more
and watch the video
or