Chloë Grace Moretz‬ has opportunity to shine with '‪The 5th Wave'
Critic site Rotten Tomatoes gives the film a 20% fresh rating on opening night.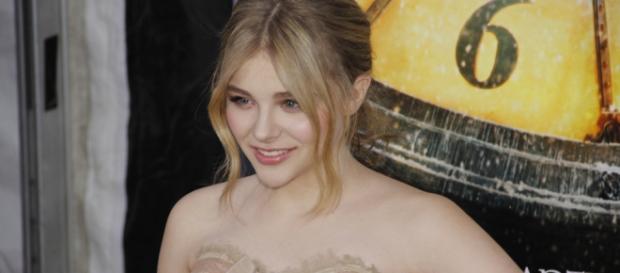 "The 5th Wave" opens in theaters this weekend and stars actress Chloë Grace Moretz‬. While no one expects it to do as well as "Star Wars: The Force Awakens," the sci-fi thriller certainly could capture ticket sales from a major chunk of the same audience. The movie is based on a book of the same title by author Rick Yancey and is actually part of a trilogy. Yancey was in the running for a Carnegie Medal for his debut work, "The Extraordinary Adventures of Alfred Kropp."
Aliens have attacked earth, no one is safe
"The 5th Wave" is being described by the author's website as a mix of "Ender's Game" and "The Passage." The movie is about a world that suffers 4 initial waves of attacks by an alien race, each one incrementally more devastating than the previous.
Moretz‬ plays Cassie Sullivan, a survivor who vows to keep her brother and herself alive, that is until she is separated from him and she meets another survivor. Alex Roe plays Evan Walker, the survivor that could provide hope for Cassie, but only if she can put her trust issues aside.
Mixed reviews shouldn't stop you from going
The J Blakeson directed film has received mixed reviews at this early point, but that's common for many films. If the trailer is any indication the film looks like it could be a fun 112 minutes full of action.
Rotten Tomatoes moviegoers were reporting a 50% approval rating as of opening night, but it will take a few days for the dust to settle to get a better consensus of the public opinion. Check out the trailer for yourself, which has almost 8 million views so far on YouTube.
Moretz has the talent to lead a film franchise
Most importantly, for Moretz, this film could prove that she can lead a franchise in the same way that Milla Jovovich does with "Resident Evil" or Jennifer Lawrence does with "The Hunger Games." Moretz has proven herself a brilliant performer in such films as "Kick-Ass" and the "Carrie" remake, so it's refreshing to see her get the lead role as a strong character in a genre that she can excel in.
"The 5th Wave" is playing now in a theater near you.