Celine's brother dies of cancer two days after her husband passed away
The songstress and her family have to deal with the loss of two from cancer this week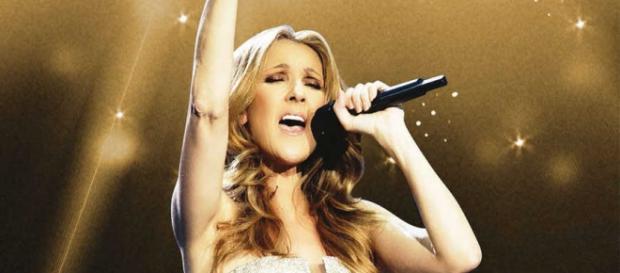 Celine Dion has been forced to accept two horrible tragedies in her life this week, as her brother Daniel Dion dies of cancer only two days after her husband Rene Angelil also died of cancer as well. Daniel was the 8th of the 14 children in their family, and had two children of his own, Valerie and Marie-Michelle, as well as two grandkids, Matis and Laurianne.
Celine's brother was only 59 at his death. Daniel died on January 16th, as confirmed by Francine Chaloult, Celine Dion's publicist.
He had been afflicted with multiple forms of cancer and was in the hospital at the time of his death. 
Celine's brother will have funeral scheduled later in January
Dion's family announced that they will pay tribute to Daniel at the Salon Charles, Repentigny, January 23, with a funeral service scheduled to take place a few days afterward at the St-Simon-et-Jude, which is located in Charlemagne, Quebec.
This is the family's hometown and where Celine, her brother and the rest of her family grew up.
Celine's brother is reported to have been under a doctor's care at a palliative care center called the Maison Adhemar-Dion, which is in Terrebonne, Quebec. Her brother is being remembered as a very gentle and low-key individual with multiple talents and the family has asked for privacy to deal with their mourning for both family members.
Tribute also planned for Celine's husband
As stated earlier, Celine also lost her husband, Rene on January 14th. His funeral is set to be held in Montreal, Canada at the Notre Dame Basilica, which is the same cathedral where he and Celine were married about 22 years ago. A wake will be held for Rene on January 21 at the Chapel of Rest. There will also be a celebration of life for Rene on February 3 at Caesar's Palace Colosseum, Las Vegas.
Tragedies cause cancellation of some of Celine's gigs
The weekend gigs that were to have taken place at Caesar's Palace this month will not be held, however, Dion has announced that she will start up again with performances starting February 23 at Caesar's Palace in Las Vegas. Celine had already cancelled her shows in January so she could deal with the death of her husband Rene, and now Celine's brother, too, has died of cancer, leaving her to deal with more than one tragedy.
Click to read more
and watch the video
or