Celine Dion`s manager and husband has died
René Angélil died at his mansion in Las Vegas due to a long battle with cancer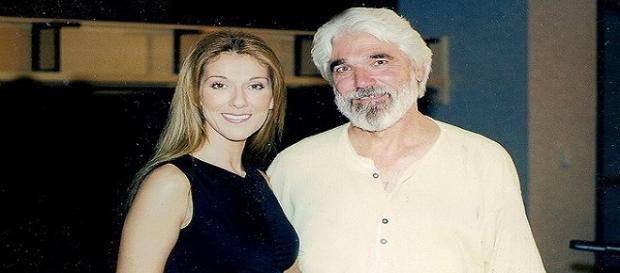 In December 2013 René Angélil was operated on for a cancerous tumor located inside his neck. His death was caused by this type of cancer. He passed away in his mansion in Las Vegas in the presence of those dear to him, especially his wife, Celion Dion.
Céline Dion has kept herself away from the media in recent years, focusing on caring for her husband and manager, René Angélil. Céline Dion  canceled all concerts she had scheduled at Caesars Palace in Las Vegas in 2014 in order to be with her husband, who was passing at the time through a very challenging phase of his treatment.
But after René Angélil encouraged her to return to the scene, the North American music star began to perform in a couple of shows. In the summer of 2015, Celine Dion withdrew again from the public eye, saying she wanted to be with her husband in his last moments.
A really strong connection
René Angélil and Céline Dion had a really successful partnership. The two met when Celine was just 12 and was struggling to make a name for herself in the music industry. According to CNN, Rene was ecstatic when he first heard her singing. So great was the impact that he decided to mortgage his own house in order to pay for the recording of her first album. They have three children: the twins Eddy and Nelson and also  René Charles. From a previous relationship, René Angélil had three other children: Patrick, Jean-Pierre, Anne-Marie. All three are now grown up.
One by one, under the supervision of Rene, Celine conquered the hearts of audiences from Canada at first, than France, and finally from the United States and the entire world. In more than 25 years, she has delighted audiences.
Celine Dion won numerous awards in the music industry. She also managed to sell an impressive number of albums worldwide -- more than 200 million copies.
None of this would have been possible without the unconditional support offered by René Angélil, her husband and also her manager. Their lifetime partnership is a rarity in Showbiz and Entertainment.
Click to read more
and watch the video
or