Celine Dion's husband Rene Angelil dies at 73 of throat cancer
After a lengthy battle, Angelil passes away in Celine's arms as promised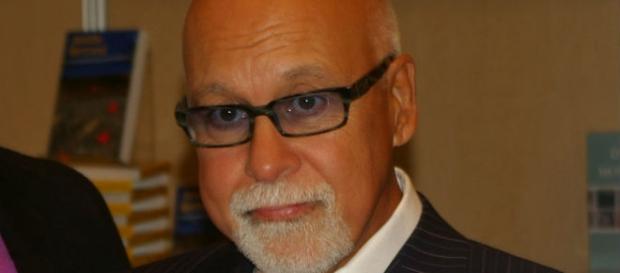 Singer Celine Dion's husband (René Angélil) has died at age 73 after fighting throat cancer for a year. It was confirmed that Celine Dion's husband died by a posting on the singer's website where she stated he died outside Las Vegas in their home in Henderson.
The family of Celine Dion's husband tell fans they would like their privacy to be respected at this time, and that they will release more details about Angelil's death when they become available. Dion had been taking care of her husband for several months, and said she had promised to be with him to the end and that he could die in her arms as he wanted.
Performances cancelled
Due to Angelil's death, her upcoming performances at Caesars Palace have been cancelled, but she plans to be back as of February 23.
Gary Selesner, president of Caesars Palace, said that Angelil was an amazing person and a great business person and had ended up a very beloved member of the hotel's family.
The senior vice president of AE Live, John Nelson, also had words to say about Dion and her husband, adding that the both of them were very devoted to one another, and therefore, their relationship was a model to everyone.
Dion and Angelil's relationship background
Dion and Angélil met each other when the singer was only 12 years old. He first was her manager, and then by 1994 the two were married. They have three children together, including 14-year-old Rene Charles, and twins, who are five years old, Eddy and Nelson. Angelil additionally had three grown children from two other marriages. They are Anne Marie, Jean Pierre, and Patrick.
Angelil's heath bad for several years, death not unexpected
Angélil's health had not been good for several years, and in fact, he had been using a feeding tube for the last two years. He had also undergone several procedures while in hospitals in Boston. He had a heart attack in 1992 and was diagnosed with a malignant cancer in 1998.
Angelil was born in Montreal, Canada and his parents were of Syrian and Lebanese descent. He was a pop singer during the 1960's in Canada, and later became a manager, which is how he met Dion. The two were famous for their love for one another and Dion will always be remembered for taking care of Angelil and her strength and courage in supporting him to the end. Celine Dion's husband is dead at age 73, may he rest in peace. #News #Celebrities #Buzz