Beyoncé and Coldplay to perform at Super Bowl 50 halftime show
We don't know who will duke it out on the gridiron, but the halftime show lineup is set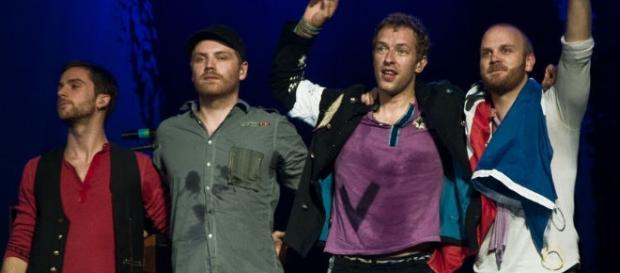 If you're a fan of Football and music from Beyoncé and the British band Coldplay, then you'll be excited to find out that those two are scheduled to appear this year in the Super Bowl 50 halftime show. Pepsi, which is sponsoring it, has confirmed the appearance of these stars for the February 7th event.
Super Bowl 50 is scheduled to be at the Levi Stadium in Santa Clara, California on February 7th, just outside of San Francisco. Talks have been going on for some time to bring Beyoncé back to the show, according to E! News.
She's said to be excited about the chance to entertain people, and it would be her third time to be at the Super Bowl, having sang the National Anthem in 2004, and performed at the halftime show in 2013. 
Halftime expected to be big star performance
Super Bowl 50 is expected to be putting on a super performance for the audience this year.
Aside from Beyoncé and Coldplay, there are other acts to be confirmed in the next few weeks. Bruno Mars is also planned to show up during the performance as well, and he headlined as the Super Bowl 2014 halftime act. Coldplay is expected to do "Hymn for the Weekend," a song that's on their album "A Head Full of Dreams," which also has vocals by Beyoncé. Coldplay's Chris Martin said in an interview that it will be the greatest moment in the band's life, and they promise to give it all they have. Additionally, Beyoncé will do some of her hits, perhaps like in 2013 when she was joined by Destiny's Child bandmates.
Past shows have included many star performers
Last year's Super Bowl star performer was Katy Perry, and her act garnered the network the most viewers in the history of the game's entertainment, getting 118 million people to watch.
Some of the other famous acts that have appeared over the years are pop singer Madonna, the Boss Bruce Springsteen, U2, and the Rolling Stones.
The two football teams vying for Super Bowl championship rings have yet to be determined, however, now music fans know they can plan on enjoying the tunes of Coldplay and Beyoncé during what is shaping up to be a memorable year for the program.
Click to read more
and watch the video
or