Beloved actor Alan Rickman has died at 69
The great actor will always be remembered for his versatility and body of work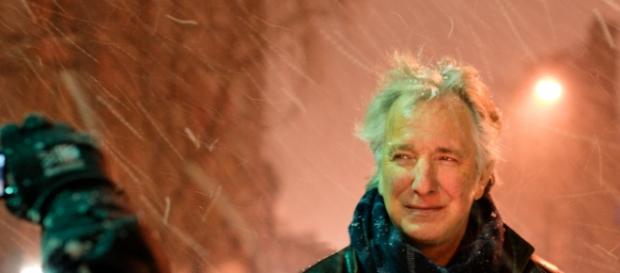 It's been said that death come in threes. Today, the world is mourning the death of a third mega celebrity within two weeks. Iconic singer Natalie Cole died on New Year's Eve, and this week fans lost David Bowie and Alan Rickman. Bowie and Rickman both originated from England. While fans will remember Cole and Bowie for their musical talents, Rickman will be remembered as a great actor. Before he became a successful movie actor, he began his career as a stage actor. He joined the Royal Shakespeare Company after attending the Chelsea College of Art and Design and then the Royal College of Art. 
Rickman's fan base extended over several decades.
The older crowd will forever know him as Hans Gruber from "Diehard." As Gruber, he portrayed a terrorist so dastardly that even movie fans wanted to kill Gruber. And if you are a Harry Potter fan, you despised him as Severus Snape.
Not only could Rickman play the heel, he also dabbled in voice work. Yes, his cool English accent gave credibility to the likes of Marvin the Paranoid Android and Absolem the Caterpillar.  
His final role was in "Alice Through the Looking Glass," where he would reprise his role as the voice of Absolem the Caterpillar. In 2010, he had also voiced the same blue caterpillar in "Alice in Wonderland," which starred Johnny Depp and Anne Hathaway. Rickman fans will always remember his ability to portray villains, a talking caterpillar, a grammatically correct alien, and even a loving husband. Rickman was also much loved by his peers, who took to Twitter and Facebook to share their memories of the late actor. Harry Potter co-star Daniel Radcliffe said Rickman was "undoubtedly one of the greatest actors I will ever work with." Although Rickman portrayed many interesting characters, he never won an Academy Award. 
Rickman (69) died of cancer.
He was surrounded by friends and family members, and survived by his wife Rima Horton. After dating for 50 years, they married in a secret ceremony in 2012. The couple had no children.
Click to read more
and watch the video
or