Aidan Turner & David Tennant in the running for British National Television Awards
British public is voting for their favorite television stars and shows leading up to the broadcast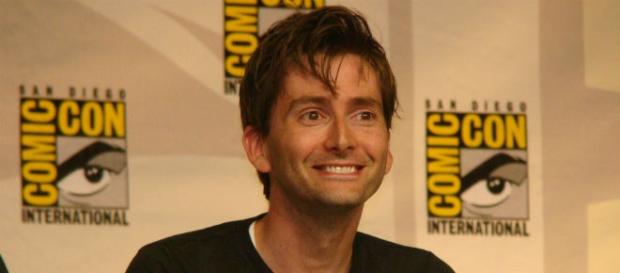 Aidan Turner and David Tennant are two of the actors in the running for a chance of getting one of the British National Television Awards. Each of them are up for Drama Performance awards for their work in the series Poldark for Turner and the crime show Broadchurch for Tennant. The two will be competing against Sheridan Smith from the police show Black Work, as well as Suranee Jones for her appearance in Doctor Foster for the same National Television Awards.
National Television Awards Shortlist
There were several other programs that made the shortlist for the National Television Awards.
These included the robot series Humans, as well as the show Ordinary Lies for the New Drama award.
Up for the Drama award is Downton Abbey, a series which has aired its last season, up against Sci-Fi series Doctor Who, and the medical show Casualty.
Up for the best international series are the popular shows Game of Thrones, Orange is the New Black, and The Big Bang Theory.
In the area of soap opera programs, British hard man Danny Dyer was nominated in the category of Serial Drama Performance for soap operas for the show EastEnders. Shayne Ward, a pop star, got a Newcomer award nomination for his part in Coronation Street, and in the area of Factual Entertainment, the program Top Gear is amongst the nominees.
NTV Awards given to recognize/reward those in British entertainment business
The NTV awards are given annually so that the most popular television shows, actors, actresses, and presenters will receive the recognition they deserve for their hard work. This year, however, the Best Entertainer Presenter Award, along with Multichannel, TV judge, or Chat Show Host will not be given out.
There is to be a new category, that of Live Magazine Show and New Drama.
The presenter for the 2016 awards will be Dermot O'Leary, who has done so for the past seven years. The National Television Awards are chosen by the voting public, and the winners will be announced January 20th at the O2 Arena in London.
Click to read more
and watch the video
or