Abe Vigoda, Detective Fish, dies at 94 from lung cancer
Detective Fish from Barney Miller dies at 94 after a long and successful career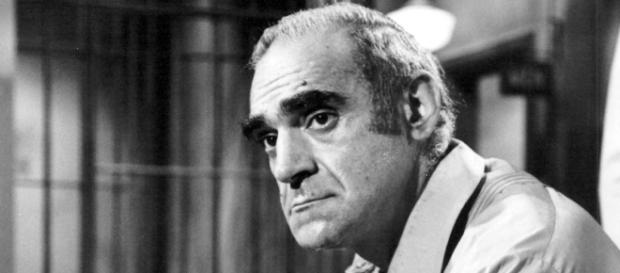 Unforgettable in his role as Detective Fish in televisions 'Barney Miller', Abe Vigoda died at the age 94 in his home in New Jersey on Tuesday morning from lung cancer.
Abraham Charles Vigoda was born on Manhattan's Lower East Side in New York City on Feb. 24, 1921.
His career began to take off when he scored the role of a mob boss, Sal Tessio, in 'The Godfather' in 1972. It started, however, with his first appearance in April 26, 1950 when he had a guest appearance in the ABC's "Buck Rogers" series.
But it was his role in 'Barney Miller' that brought Vigoda the greatest acclaim. For his role as Detective Fish he was nominated for an Emmy three years straight (1976, 1977 and 1978).
He brought humanity and kindness to an unlikeable character
Fish was the kind of grumpy old man that we all found irritating but audiences loved all the same. He was the oldest detective in 'Barney Miller' and was always complaining about his sore feet and his haemorrhoids.
Vigoda was able to bring a lot of humanity to this role. He created a complexity in the character of Fish that resonated with viewers. He was the uncle or dad that many of us had. He argued with his fictitious wife 'Bernice' over the phone each episode, spent a lot of time on the toilet and complained … a lot.
But it was the sombre, hang-dog look that Vigoda was able to bring to role with those sad eyes that added real compassion to the character.
After he was reported as having died in 1982 by People Magazine because he didn't go to the Barney Miller wrap party, the good natured actor took advantage of the situation and used the publicity to further this career.
He posed the next day sitting up in a coffin for Variety holding up the copy of People that declared him deceased.
It happened again in 1987 when a reporter referred to him as the "late Abe Vigoda". And from there the jokes kept coming with Letterman getting in on the act one night on Late Night with David Letterman he tried to summon Vigoda's ghost, but Vigoda walked in and declared, "I'm not dead yet, you pinhead!"
May he now rest in peace.
Click to read more
and watch the video
or