A closer look at the intriguing life of David Bowie
The star and icon passed away on Sunday after battling cancer for over a year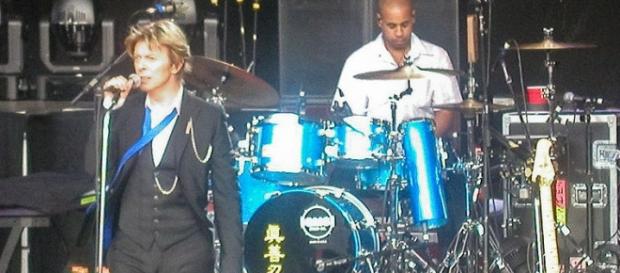 Born in Brixton, England on January 8th, 1947, David Robert Jones was an infinitely dynamic and charismatic singer and songwriter who made a huge contribution to music. He strongly believed in the power of images, personas, and drama. The star passed away on Sunday the 10th of January 2016 after battling cancer for just over a year.
David wrote an assortment of powerful songs about being a faraway astronaut, a misfit, and a sexual adventurer. His flamboyant lifestyle and character helped him capture the imagination of fans around the world.
He always painted an original picture that set him apart from other Celebrities. He loved making theater out his slim body and amusing face. David's looks received an alluring boost in a rather bizarre way when a punch during a fight for a girl left him with a dilated pupil.
On the musical front, Bowie made a name for himself with hit albums such as "Heroes" and "Low." These offerings received rave reviews from other top artists, including classical composer Philip Glass. Some of his favorite themes included apocalypse, yearning, paranoia, angst, and distance. At one stage in his career he transformed his style to emerge with the voice of a rock belter topped with the subtlety of a cabaret singer.  
Bowie claimed that he began moonwalking long before Michael Jackson burst onto the scene with the surreal dance moves. He says choreographer Toni Basil introduced him to this type of dancing in preparation for his 1974 Diamond Dogs tour. The star appeared in 28 films, including Basquiat as artist Andy Warhol and The Last Temptation of Christ as Pontius Pilate. He received training as a mime thanks to Kate Bush's choreographer Lindsey Kemp.
The singer, songwriter, arranger, painter, multi-instrumentalist, record producer, and actor later used the mime skills in a warm-up performance for T. Rex in 1969.
In 1970, Bowie formed the band The Hype that was later credited with pioneering the glam rock scene. This is despite having endured booing everywhere they performed because of their silly "super hero" outfits. One of Bowie's fascinating views on life is that he disliked being called "darling."
Click to read more
and watch the video
or