2016 SAG Awards to air live tonight
Legendary comedian Carol Burnett to receive Lifetime Achievement Award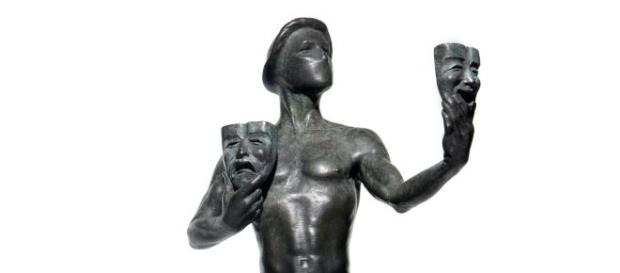 The 2016 SAG Awards, or Screen Actors Guild Awards, are set to go off tonight in Los Angeles at the Shrine Auditorium. This is the only award that is voted on by members of the Screen Actors Guild. Actors and actresses voting for the best among their peers.
Some of the predictions for this year's SAG Awards winners include Leonardo DiCaprio for his role in the movie The Revenant. He has already won a Golden Globe Award for the film. Another star predicted to win during tonight's SAG Awards is Brie Larson.
If she wins, it will be for her part in the movie Room.
SAG Awards devoted to craft of acting
There are 15 categories in the Screen Actors Guild Awards, and they are dedicated to honoring individual actors and ensemble performers in TV and movies.
They are voted on by 2,250 members of the SAG-AFTRA that are picked at random, and meant to celebrate the craft of acting and bring the viewers that much closer to the stars that could also be Oscar winners for the year.
During the awards, they also highlight various famous people in the audience that share "I am an Actor" stories. This is a tradition where the camera shows some of the actors and actresses who are in the audience no matter if they got nominated or not. The person then shares a short story of why they wanted to be an actor, etc., then says "I'm an actor."
An expected highlight of the evening is the awarding of a Lifetime Achievement award to Carol Burnett, which will be presented by Tina Fey and Amy Poehler, both popular comedians who got their start on Saturday Night Live.
Awards full of good food, drinks, and elaborate décor
The yearly awards take a lot of work to produce, with 700 people needed to help put the whole affair on. Part of the celebration involves a meal for 1,200 people that's catered by famous chef Wolfgang Puck. There will also be over 500 wine, champagne, and other liquors served to the guests, as well as a display of 5,000 white roses to greet them. There is more than 17,000-square feet of red carpet for the guests to walk down.
The 22nd yearly SAG Awards will be broadcast live on both TNT and TBS starting at 8 p.m. Eastern Time tonight, January 30th, and it will also be covered on social media on Facebook and Twitter, as well as at the website THR.com.
Click to read more
and watch the video
or