2016 People's Choice Awards tells Hollywood who fan favorites are
Vin Diesel gives a moving tribute to Paul Walker and several other unexpected events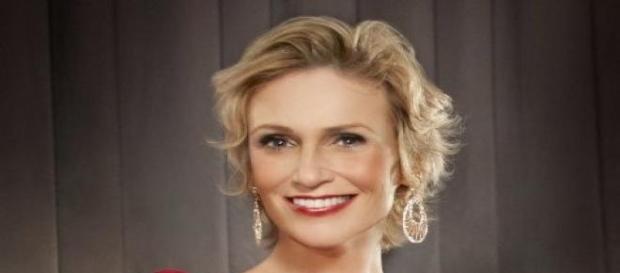 The 2016 People's Choice Awards took place on Wednesday, with many stars of film, music, and television getting one of the coveted awards. This year's 2016 People's Choice Awards were full of the usual events, but also had several interesting moments during the night. The show was hosted by the multi-talented Jane Lynch, who sang, danced, and joked successfully throughout the evening.
A lot of stars were happy to be on hand to accept their awards, while others didn't make an appearance.
For instance, Britney Spears (34) was set to appear but didn't show up to accept her award for Favorite Social Media Celebrity due to a minor illness. She was nominated for the category along with other non-attenders Beyoncé, Taylor Swift, Dwayne "The Rock" Johnson, and Anna Kendrick.
An emotional Vin Diesel at 2016 People's Choice Awards
Firstly, Vin Diesel was on hand to accept the 2016 People's Choice Award for the Fast and Furious 7 that won for Favorite Movie and for Favorite Action Movie of the Year. While it isn't unusual for one actor to claim the awards for an entire cast, when Vin Diesel appeared on stage to accept the award, he began giving an emotional tribute to honor his co-star and friend, Paul Walker. Walker was killed in a bad car accident in November 2013 before the movie finished filming.
Adding another surprise
If being surprised by an emotional Vin Diesel isn't exciting enough, there were other unexpected events. The Talk won for Favorite Daytime TV Hosting Team and while the hosts for the show were on stage, a strange man jumped up on stage and took the microphone away from Sara Gilbert.
The man gave a shout-out to someone, and Cheryl Underwood and Sharon Osborne ended up chasing him off the stage.
Another man made an unexpected appearance when the camera showed the wrong guy when they were supposed to be showing Matt Bellassai (who had just won for Favorite Social Media Star). They showed the guy sitting in front of the excited Bellassai.
Other People's Choice Awards winners for 2016
Some of the other winners for this year included Pitch Perfect 2 for Favorite Comedic Movie, as well as The Martian for Favorite Dramatic Movie and Taken 3 for Favorite Thriller.
When it comes to television, the comedy The Big Bang Theory was voted in as the Favorite TV Show, as well as the Favorite Network TV Comedy, and the winner for Favorite Network TV Drama was the medical drama Grey's Anatomy. Winner for the Favorite Streaming Series this year was Orange Is the New Black and The Simpsons got chosen as the Favorite Animated TV Show.
When it comes to music, Ed Sheeran got picked for Favorite Male Singer, and Taylor Swift for Favorite Female Singer. Fifth Harmony got picked for Favorite Group, and then Shawn Mendes was chosen for Favorite Breakout Artist, along with Meghan Trainor's Title for this year's Favorite Album during the 2016 People's Choice Awards.
Click to read more
and watch the video
or