Willard Scott Retiring After 35 Years on Today Show
After 65 years with the National Broadcasting Company, Scott hangs up his hat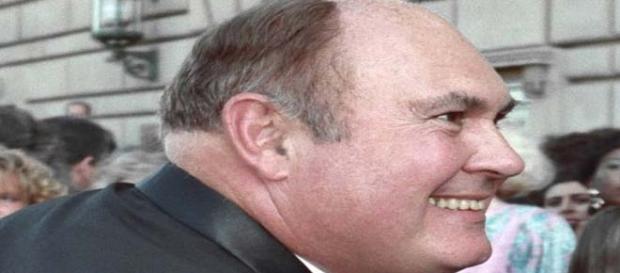 The Today Show's Willard Scott retiring after being on the morning program for 35 years, and after being on NBC for 65 years. The announcement was made by anchor Matt Lauer on Friday that Scott's last day will be December 15. A special show to honor the occasion of Willard Scott retiring will air on Tuesday with a special trip down memory lane for the retiring newscaster and weatherman.
Up until the 1990s. Scott, 81, did the weather reports, but at that time he gave those duties over to Al Roker.
However, he still appeared on air to announce viewers who were celebrating their 100th birthdays, sponsored by Smucker's jelly. He also played the part of Ronald McDonald for the McDonald's fast food chain commercials during the 1960s. 
Announcing his most memorable moment
With Willard Scott retiring, he says that his most memorable moment was reporting on the inaugural parade for President George H.
W. Bush in 1989 when First Lady Barbara Bush came over to him and gave him a kiss. Mrs. Bush recalled the moment, saying that she suddenly saw his very happy looking face, so she ran over and kissed him and then ran back to her husband, she says she just loves Scott's face.
Co-workers pay him tribute with Willard Scott retiring
Al Roker, 61, paid tribute to his co-worker, saying that Scott was like his second father, and that Scott was even in the control room the day the show went on the air in Washington DC as a page. Roker became the new weatherman on the show in 1996, and had previously been a weatherman in Cleveland. Roker said that Scott was his mentor and his friend and that he hoped he continued to do his job as well as Scott had done it.
Scott's career from beginning to retirement
Scott, as Roker said earlier, started off as a page at the NBC network's station in Washington, D.C.
then, he became the weatherman for the Today Show beginning in 1980, having replaced Bob Ryan. He has been semi-retired since 1996, but has made regular appearances on the Today Show.
Scott had also played Bozo the Clown when he worked at WRC in Washington DC, and he was the original portrayer of Ronald McDonald. He was married to Mary Dwyer Scott until her death from 1959 – 2002, with which he has two children. In 2014 he married Paris Keena after dating since 2003. So, on the occasion of Willard Scott retiring, let us all wish him a happy retirement and good luck in the future.
Click to read more
and watch the video
or