Trainspotting is coming back for a sequel
The long-awaited sequel of Trainspotting is being released next year with the original cast.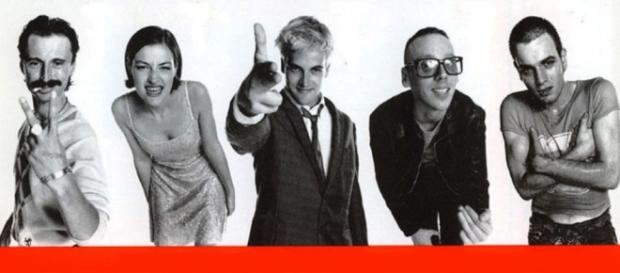 Big news are coming: the long-awaited sequel of Trainspotting will be start shooting late next Spring expecting to be released in 2016, just in time to celebrate the 20st birthday of the original film.
Trainspotting based on characters created by Irvine Welsh will have a sequel that reunites director Danny Boyle (the film was Boyle's first major hit) and the screenwriter John Hodge. The most exciting news is that Trainspotting 2 will also going to reunite all of the principal cast of the first film in 1996 - Ewan McGregor, Johnny Lee Miller, Ewen Bremmer and Robert Carlyle, playing again the roles of Renton, Sick Boy, Spud and Begbie, respectively.
Danny Boyle, Christian Colson, Andrew MacDonald and Bernie Bellew are the producers through Cloud Eight Films, Decibel Films and Figments Films, with also Film4 (UK broadcaster Channel 4's production arm) as a production entity.
The rights to Danny Boyle's sequel were acquired by Sony's TriStar Pictures.
Trainspotting, the original one, was produced on a shoestring budget of just $2 million, generating a worldwide gross of more than $70 million and launching the careers of McGregor, Carlyle and Boyle, though the sequel is expected to set to cost much more.
According to Boyle, Trainspotting 2 will be produced with less than $20 million, giving them the control to make the film they want to make, without being answerable to anybody and without much interference. That is a lot of concerns behind the long-awaited sequel, being the main one the responsibility of staying true to the original, with the idea that people will be crucifying them if they made a bad job of it.
Trainspotting is a British black comedy, crime, drama film released in United Kingdom on 23 February 1996 that follows a group of heroin addicts in a late 1980s economically depressed area of Edinburgh, Scotland, and their passage through life.
Alongside with drug addiction, exploration of the urban poverty and squalor in "culturally rich" Edinburgh are also explored in the film.
Click to read more
and watch the video
or