'The Voice' 9 top 10 iTunes results: Jordan Smith, Amy Vachal, 5 others earn bonuses
Record-setting night sees 7 of the 10 contestants score iTunes bonuses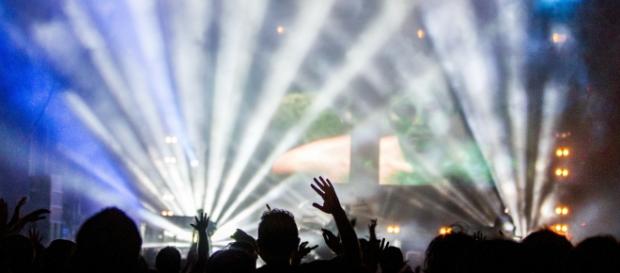 Nov. 30 proved to be a banner night for The Voice 9, as a whopping seven of the top 10 finalists saw their respective covers place in the top 10 of the iTunes top 200 chart by the close of the week's voting window. It marks the first time in the show's history that seven different contestants have notched bonus-worthy placements on the same night. The seven lucky hopefuls, who represent all four super star mentors, were all awarded coveted iTunes 10-times vote multipliers for their efforts.
So how did the hopefuls place, and how might it impact the evening's final outcome?
iTunes vote results for Dec. 1
The contestants who landed in the top 10 delivered their personal spins on a collection of hits both recent and more dated.
The final iTunes rankings for the week looked as follows:
2. Jordan Smith, Hallelujah (Team Adam Levine)
3. Barrett Baber, I'd Just Love to Lay You Down (Team Blake Shelton)
4. Madi Davis, Girls Just Want to Have Fun (Team Pharrell)
5. Emily Ann Roberts, She's Got You (Team Blake)
7. Jeffery Austin, Jealous (Team Gwen Stefani)
8. Amy Vachal, Bye Bye Bye (Team Adam)
10. Shelby Brown, Go Rest High on that Mountain (Team Adam)
The other three aspiring singers earned placements within the top 200, but their offerings failed to earn homes in the top 10. They could well be in serious danger with the next elimination looming. They include:
20. Zach Seabaugh, Crazy Little Thing Called Love (Team Blake)
27. Korin Bukowski, Same Old Love (Team Gwen)
114. Braiden Sunshine, Radioactive (Team Gwen)
Given that Sunshine was the sole performer to place lower than the top 30, the teen would seem to be a shoo-in for the Twitter instant save sing-off, but he's yet to find himself in danger following America's vote, so he could well advance despite a comparatively poor iTunes showing.
The writing could well be on the wall for former med student Bukowski, who has already needed Stefani's coach's pick to make the live shows and has twice benefited from the instant save. She has yet to advance safely based on the viewer vote, and it seems unlikely that she'll do so, given the relatively low ranking of her Nov. 30 performance. Seabaugh also fared comparatively poorly on iTunes, but the 17-year old appears to have the screaming-girl vote locked down, so he's likely to advance.
So what will happen? 
Although an all Team Gwen showdown featuring Bukowski and Sunshine going for the save seems the most probable outcome, a surprise could be in store for viewers. Although she squeaked by with a top 10 placement, Brown could find herself in danger, given her record thus far on the show. Or something entirely unexpected could happen. To find out how it plays out and who heads home, watch The Voice 9 top 10 results show beginning at 8 PM Eastern on NBC.
Click to read more
and watch the video
or