'The Voice' 2015 top 10 iTunes charting: Whopping 7 contestants score vote multipliers
All four mentors score at least one top 10 placement following Nov. 30 live show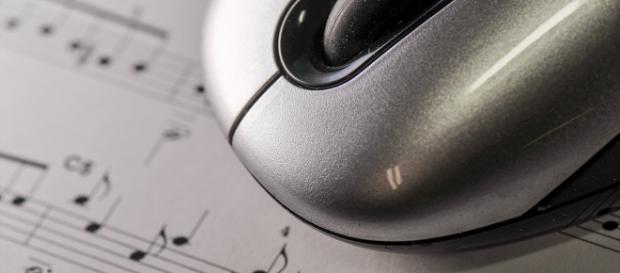 The Voice 2015 top 10 live show, which aired Nov. 30 on NBC, proved a hugely successful one for most of the talented aspiring singers still vying for the season nine title. According to data retrieved from the iTunes top 200 chart as of the close of the west coast broadcast, the covers performed by an unprecedented seven of the hopefuls appeared in the top 10, and as long as they don't slip in the rankings before the close of the week's voting window --9 AM Pacific on Dec.
1-- all seven will score iTunes bonuses for their efforts.
The Voice 2015 charting update: Nov. 30
As of press time, all four mentors --country super star Blake Shelton, No Doubt star Gwen Stefani, R&B sensation Pharrell Williams, and Maroon 5 frontman Adam Levine-- had acts whose Nov..
30 covers appeared in the top 10 of the iTunes chart. They were ranked as follows:
2. Jordan Smith, Hallelujah (Team Adam)
3. Barrett Baber, I'd Just Love to Lay You Down (Team Blake)
4. Madi Davis, Girls Just Want to Have Fun (Team Pharrell)
5. Emily Ann Roberts, She's Got You (Team Blake)
8. Jeffery Austin, Jealous (Team Gwen)
9. Shelby Brown, Go Rest High on that Mountain (Team Adam)
10. Amy Vachal, Bye Bye Bye (Team Adam)
23. Zach Seabaugh, Crazy Little Thing Called Love (Team Blake)
41. Korin Bukowski, Same Old Love (Team Gwen)
137. Braiden Sunshine, Radioactive (Team Gwen)
Barring a peculiar turn of events, two members of Team Gwen --15-year old Sunshine and former med student Bukowski-- are the most likely candidates to go head-to-head for the all-important instant save. Bukowski earned Stefani's sole coach's save following the live playoffs and has twice won the Twitter vote to earn extended competition life, but hasn't enjoyed the same level of iTunes success as most of her fellow competitors.
Sunshine, on the other hand, has never been in danger of elimination.
Who will earn iTunes bonuses and who will get the boot for good? Check the iTunes top 200 chart at 9 AM to learn the former, and tune in to The Voice 2015 top 10 results show at 8 PM to find out the latter.
Click to read more
and watch the video
or