'The Voice' 2015 finals song spoilers: Who's singing what?
iTunes store update revealed the songs that each of the four finalists will perform on Dec. 14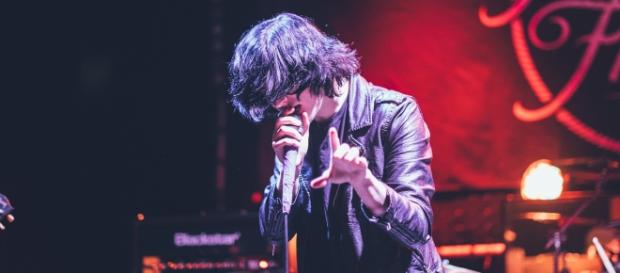 With The Voice 2015 winner set to be crowned on Dec. 15, the popular reality singing competition continues Dec. 14 on NBC as the four contestants still vying for the prize hit the stage once again to sing for America's votes and the chance to earn final iTunes vote multipliers. So what popular tunes will each contestant sing during each of the evening's three separate rounds? An afternoon update to the iTunes store revealed the details.
The solo songs
One round of the competition will feature all four finalists doing what they've done during all of the previous live shows: singing covers of well-known songs.
The picks for this round include the following:
Emily Ann Roberts, Burning House, Cam (Team Blake Shelton)
Barrett Baber, Die a Happy Man, Thomas Rhett (Team Blake Shelton)
Jeffery Austin, Stay, Sugarland (Team Gwen Stefani)
Jordan Smith, Climb Ev'ry Mountain, The Sound of Music soundtrack (Team Adam Levine)
The Voice Coach duets
The always-popular coach's duets round features the each of the finalists singing a tune alongside their respective show super star mentors.
The set list for this round includes:
Emily Ann Roberts and Blake Shelton, Islands in the Stream
Barrett Baber and Blake Shelton, Rhinestone Cowboy
Jeffery Austin and Gwen Stefani, Leather and Lace
Jordan Smith and Adam Levine, God Only Knows
The Christmas tunes
With Christmas less than two weeks away, the contestants will spread some holiday cheer with their own covers of a selection of seasonally appropriate tunes. Their picks include the following:
Emily Ann Roberts, Blue Christmas
Barrett Baber, Silent Night
Jeffery Austin, O Holy Night
Jordan Smith, Mary, Did You Know?
Will Smith find himself at the top of the iTunes top 200 chart for an eye-popping third time this season? Can any of the other three contestants still alive in the competition catch him? Watch the The Voice 2015 finals beginning at 8 PM Eastern time (8 PM Pacific via tape delay) on Dec.
14, vote for your favorites, and then watch the finale on Dec. 15 to see how the season concludes.
Click to read more
and watch the video
or